How to Watch Women's NCAA Soccer Today: TV & Live Streaming Links - Sunday, September 24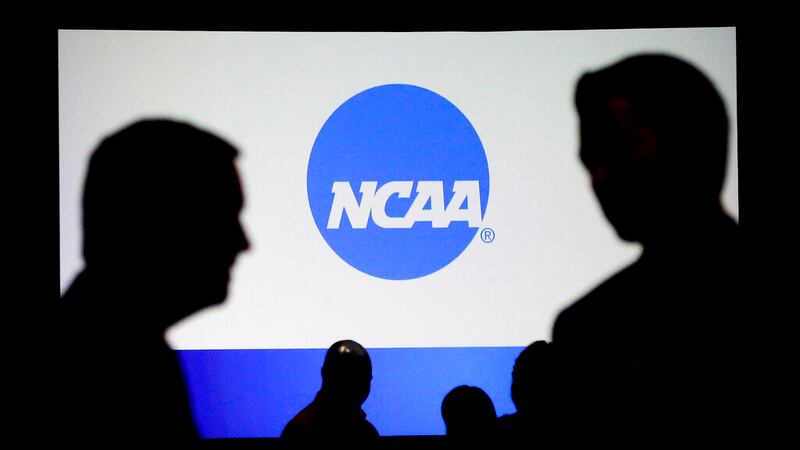 Published: Sep. 23, 2023 at 11:44 AM CDT
|
Updated: Sep. 24, 2023 at 5:44 PM CDT
Morehead State versus Western Illinois is one of many compelling options on today's NCAA Women's Soccer schedule.
Watch your favorite women's college soccer team this season on ESPN+ and Fubo!
How to Watch More Sports Today
Women's College Soccer Streaming Live Today
Watch South Alabama vs Marshall
Watch Iowa State vs Cincinnati
Watch TCU vs West Virginia
Watch Florida State vs North Carolina
Watch Kansas vs UCF
Watch Lipscomb vs Jacksonville
Watch Massachusetts vs Davidson
Watch Western Illinois vs Morehead State
Watch Coastal Carolina vs Georgia State
Watch Rhode Island vs VCU
Watch Wright State vs Robert Morris
Watch Maine vs Albany (NY)
Watch Bellarmine vs Queens
Watch Valparaiso vs Indiana State
Watch Furman vs Western Carolina
Watch Gonzaga vs South Florida
Watch Southern Illinois vs Northern Iowa
Watch Eastern Kentucky vs Kennesaw State
Watch IUPUI vs Youngstown State
Watch New Hampshire vs Bryant
Watch Green Bay vs Detroit Mercy
Watch George Mason vs Saint Joseph's
Watch Samford vs Wofford
Watch Sam Houston vs Liberty
Watch Troy vs Texas State
Watch Old Dominion vs Georgia Southern
Watch Tarleton vs UT Rio Grande Valley
Watch Purdue Fort Wayne vs Northern Kentucky
Watch Austin Peay vs North Florida
Watch UMBC vs Binghamton
Watch Hampton vs Northeastern
Watch Duquesne vs St. Bonaventure
Watch Arkansas State vs Southern Miss.
Watch Little Rock vs UT Martin
Watch George Washington vs Loyola Chicago
Watch Chattanooga vs The Citadel
Watch Belmont vs Missouri State
Watch Western Kentucky vs Jacksonville State
Watch Oklahoma vs Houston
Watch UNC Greensboro vs Mercer
Watch Incarnate Word vs SE Louisiana
Watch Texas Tech vs Baylor
Watch UL Monroe vs Louisiana
Watch Eastern Illinois vs Southeast Missouri State
Watch Drake vs UIC
Watch Boston University vs Lehigh
Watch Southern Indiana vs Tennessee Tech
Watch Abilene Christian vs Stephen F Austin
Watch Dayton vs Saint Louis
Watch Northwestern State vs Texas A&M-Commerce
Watch Kansas State vs Oklahoma State
Watch UTEP vs Louisiana Tech
Watch Kentucky vs Florida
Watch Clemson vs Boston College
Watch VMI vs East Tennessee State
Watch Sacramento State vs Northern Colorado
Watch New Mexico vs Fresno State
Watch Evansville vs Murray State
Watch Auburn vs Ole Miss
Watch Idaho vs Idaho State
Watch UC Santa Barbara vs Long Beach State
Watch Northern Arizona vs Portland State
Watch James Madison vs Appalachian State
Watch Lindenwood vs SIUE
Watch Eastern Washington vs Weber State
Watch Boise State vs Air Force
Watch Nevada vs Wyoming
Watch Charleston Southern vs Longwood
Watch Pacific vs Santa Clara
Watch Michigan State vs Wisconsin
Watch UC Davis vs Cal State Bakersfield
Watch Seattle U vs California Baptist
Watch Utah Valley vs Grand Canyon
Watch Florida Atlantic vs Florida International
Watch Tennessee vs South Carolina
Watch CSU Northridge vs CSU Fullerton
Watch Hawai'i vs UC Riverside
Make sure you're following along with women's college soccer action all year long on Fubo and ESPN+!
© 2023 Data Skrive. All rights reserved.