Reporter
Arizona's Family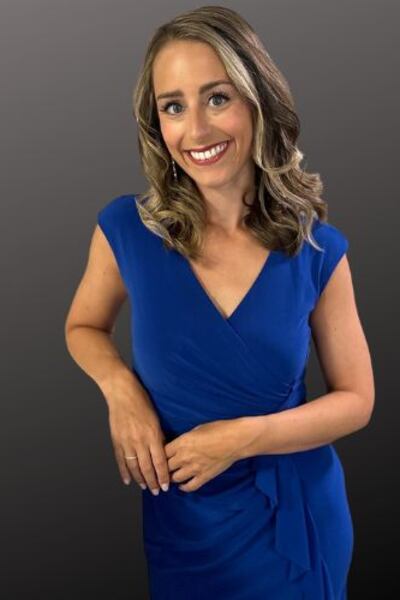 Micaela Marshall joined Arizona's Family in July 2023. The Emmy award-winning reporter is excited to explore the Valley!
Micaela is an Ohio native and most recently worked as a reporter/fill-in anchor in Cleveland. During her three years at Spectrum News 1 Ohio, Micaela earned 5 Emmy nominations, won several Society of Professional Journalists awards, and an AP award. Micaela enjoys health/medical reporting, human interest storytelling as well as investigative journalism.
While at Spectrum News, she worked on multiple in-depth series that included an exclusive interview with a man on death row whose case inspired state legislators to work to change the law, a deep dive into policing in Cleveland and Cincinnati, and an exclusive interview with a wrongfully convicted teen who was released from prison after a prosecutor fought to prove his innocence. Her reporting also took her to Paulsboro, New Jersey where a train carrying vinyl chloride derailed in 2012. Her stories there explored the lessons that can be learned from a community that's dealt with toxic train derailments following the major wreck and chemical spill in East Palestine, Ohio, in February 2023.
Before moving to Cleveland, she became the first Multimedia Journalist at WTVG 13abc in her hometown of Toledo, Ohio. While there, she filled in on the anchor desk and earned an Emmy in the "Breaking News" category for her live reporting at the scene of a shooting at a high school Homecoming football game.
Micaela is a proud Ohio University E.W. Scripps School of Journalism graduate and served as the captain of the Ohio University Dance Team her senior year.
While in college, she gained experience working as an anchor and reporter at the student-run TV station WOUB. After her freshman year of college, she interned at WTVG 13abc in Toledo, Ohio. She then went on to intern in New York City at the TODAY Show and CBS News in the Investigative Unit. While at CBS News, Micaela's team won a contest among 50 interns. She served as the correspondent for her group's news story that was selected as the winner by top CBS News executives and aired on CBSN.
Micaela believes working in local news is a privilege and she's honored to continue her career in Phoenix. When not on the job, Micaela loves to travel, eat ice cream, and spend time with friends and family.