Anchor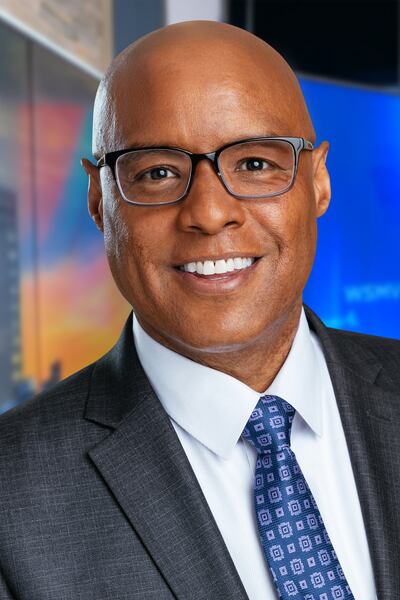 Marius Payton joined WSMV4 in 2021 as the station's Monday-Friday evening news anchor.
Previously, Marius worked at WNCN in Raleigh, NC as the evening anchor. In addition to special project investigative reporting, Marius covered politics extensively, including an assignment as the co-moderator of the 2020 North Carolina Senatorial Debate between Thom Tillis and Cal Cunningham.
Marius also worked for three years at WHBQ-TV in Memphis as a weekend news anchor/weekday reporter. During his tenure there, Marius won two Emmy awards and was nominated for two Edward R. Murrow awards. Among his reporting accomplishments were a story on sex trafficking that resulted in locating a young girl who had been missing for nearly three months, and a feature on the Memphis Veterans Administration which helped lead to a new Accountability Act within the V.A.
Marius' prior background was as a sports anchor, with stops at KTVX-TV in Salt Lake City, Comcast Sportsnet Mid-Atlantic in Washington, DC and Mountain West Sports Network in Denver. He then joined Comcast Sportsnet Houston upon its launch in the Summer of 2012, and served in a variety of anchor and reporter roles for the network during its existence. Marius hosted CSN's nightly scores and highlights show, Sportsnet Central, as well as Houston Astros pregame and postgame studio coverage. Additionally, Marius was the lead reporter on Houston Texans coverage, and as such his work aired on NBC Sports Network as well. Marius covered the 2013 NBA All-Star Game extensively, as Houston hosted the event. It was upon the disbanding of CSN Houston in 2014 that Marius decided to make a transition to the news side.
Born and raised in Virginia Beach, Virginia, Marius attended Westminster College in Salt Lake City, where he majored in Communications.
Updated: Jan. 7, 2022 at 3:53 PM CST
|
Two brothers moved from New Orleans to Nashville two years ago with big dreams. One had plans to play football in the NFL, the other to open a clothing store with the hopes of his personal brand with the world.
Updated: Sep. 3, 2021 at 11:55 AM CDT
|
Pastor Glenda Gleaves Sutton is a dreamer. She had a dream as a young girl picking cotton in a Louisiana field, and that dream finally became a reality. "In the midst of my brokenness because I had been beaten." She remembered.
Updated: Aug. 24, 2021 at 8:28 PM CDT
|
News 4 talked with two brothers who went around on their jet ski grabbing anyone they could and rescuing them from the deadly flooding in Humphreys County.