Chief Meteorologist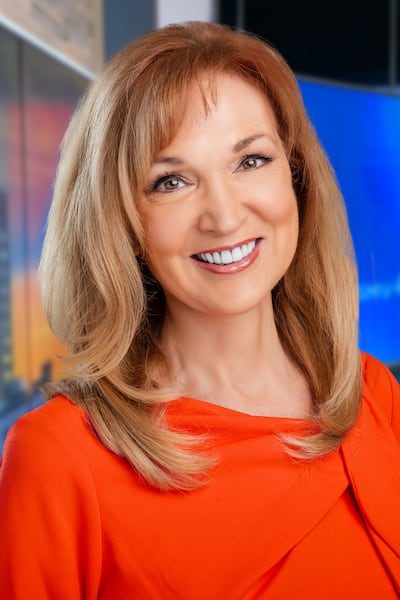 Lisa Spencer is proud to lead the most experienced weather team in Middle Tennessee. You can catch her weathercasts weekdays at 5 p.m., 6 p.m., 6:30 p.m. and 10 p.m. on WSMV4
Lisa is celebrating her 20th year at WSMV4. A native Tennessean, she was born and raised in Jackson, Tennessee. She has spent her entire career forecasting weather across the southeast from weekend weathercaster at WHBQ in Memphis to Chief Meteorologist in Raleigh, NC. Lisa even spent five years in Atlanta at The Weather Channel. But there is no place like home, and for two decades, she has loved serving Middle Tennessee with a smile on sunny days and a calm voice during severe storms.
Lisa is active in the community sharing her enthusiasm for weather by speaking to thousands of school children every year. She has developed a YouTube Channel of science and weather lessons for children and teachers to use. To view the YouTube channel, click here.
Lisa also talks to many civic and church groups about weather, and she has even been known to share a song or two. Active in her church, Lisa is a featured soloist in the choir and a member of her church's band, Rock of Ages.
She serves on the Board of Directors for "The Last Minute Toy Store". Each year the project provides toys for thousands of families through the generosity of many people in the community.
Lisa is also a volunteer with Proverbs 12:10 Animal Rescue, where she fosters dogs until "forever homes" can be found for them.
Active in her church, Lisa is a featured soloist in the choir and a member of her church's band, Rock of Ages. Lisa and her husband have two children and three dogs Lucy, Lyla and Litzy. You may see them on Facebook during "Back Deck Weather".
Her outstanding work as a meteorologist has been recognized nationally as "Broadcaster of the Year" by the National Weather Association and the Award for Broadcasting Excellence by the American Meteorology Association. Lisa has also won nine regional Emmys for her weather coverage including the historic 2010 May Flood. Five times she has been named "Best Weather Anchor" by the Tennessee Associated Press.
Lisa has served as Vice President of the National Weather Association and President of the Middle Tennessee Chapter of the National Weather Association. She is an active member of the American Meteorological Society, even serving as chairman of the Broadcast Board. She has earned the Seal of Approval from the National Weather Association and was the first woman to receive the coveted CBM (Certified Broadcast Meteorologist) seal from the AMS.
Lisa is a graduate of the University of Memphis with a Master's degree in Geography concentrating in Atmospheric Sciences and a bachelor's degree in Broadcast Communications. She also holds an associate degree from Jackson State Community College and a Certificate of Meteorology from Mississippi State University.
If you would like to invite Lisa to your event or just have a question or comment, e-mail her at lspencer@wsmv.com.