Chief Investigative Reporter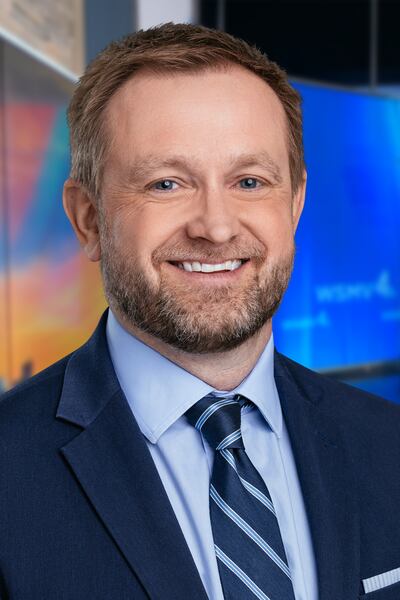 Jeremy Finley is the chief investigative reporter for WSMV4 Investigates. He specializes in investigations into political corruption, criminal activity and waste of taxpayer money.
Jeremy's investigations have resulted in multiple criminal charges and guilty pleas, TBI and district attorney investigations, new state laws, the resignation of one of the highest paid elected officials in Nashville, a $1 million payout to the victims of a nationwide company scamming the sick and uninsured, and the discovery of missing girls.
The Nashville Scene wrote that Jeremy is "no stranger to blockbuster expose's." He was the first to expose the "unintended acceleration" in Toyota vehicles, which ultimately led to one of the largest recall of automobiles in the nation's history and Congressional hearings in which his investigations were included.
It's his investigations into elected officials which prompted the Nashville Post to call him a watchdog for exposing corrupt politicians. After Jeremy exposed an elected official lounging in his bathrobe while claiming to be a meeting, the Nashville Scene called the story, "a devastatingly effective expose ... a piece that has already become part of Nashville's political folklore."
Jeremy's undercover work has repeatedly exposed thieves and scam artists in action, resulting in guilty pleas. In one notable case, he and a WSMV4 photojournalist found runaway girls hiding in the home of a man accused of squatting in a foreclosed home. The girls were then located by police and the man pleaded guilty to harboring runaways.
Jeremy is the two-time recipient of the IRE award, one of the highest honors in investigative journalism. He received the honors from Investigative Reporters and Editors for his stories exposing mistakes made by government agencies during the historic flood that swamped downtown Nashville, and for his contributions to the WSMV4 investigations that exposed the corruption in former Judge Casey Moreland's courts. He's also been named as a finalist for the IRE award three times, received a national Emmy nomination for investigative reporting, and won a national Headliner award in 2018 for investigative reporting.
He's also received twenty Midsouth Emmys, four Edward R. Murrow awards and multiple first place honors from the Associated Press. In 2016, he was named the journalist of the year by the AP, and was named the best large market TV reporter in Tennessee in 2013.
Jeremy is reminded daily what's important in life, thanks to the women who run his life: his wife Rebecca and their two daughters. When they allow him to do so, he's a voracious reader, repeatedly watches Star Wars, cheers on the St. Louis Cardinals, has an unhealthy obsession with Jeep Wranglers and is a terrible runner.
While he's most proud of his investigations, he admits his favorite assignment was covering the 2004 Summer Olympics in Athens, Greece, for WSMV4 and the other stations owned by the Meredith Corporation.
Jeremy is also an internationally published novelist. His debut novel, "The Darkest Time of Night," was hailed as one of the best books of the summer by People magazine and the New York Post in 2018. His next book, "The Dark Above," received rave reviews from NPR and the Library Journal. He is busy at work on his third novel.
Jeremy is a graduate of Southern Illinois University at Carbondale and has a Master's degree in public affairs reporting from the University of Illinois at Springfield.