Sevier County EMA to issue IPAWS alert regarding Red Flag Warning
Winds will grow stronger this afternoon and overnight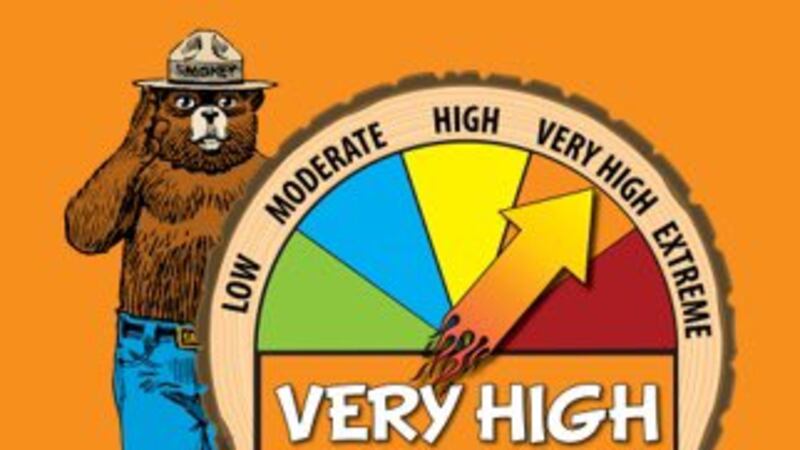 Published: Nov. 20, 2023 at 11:14 AM CST
|
Updated: Nov. 20, 2023 at 2:00 PM CST
GATLINBURG, Tenn. (WVLT) - The Sevier County Emergency Management Agency will be sending an Integrated Public Alert and Warning System (IPAWS) alert at 4 p.m. today. The alert will serve to remind the public of an impending Red Flag Warning issued by the National Weather Service (NWS) for the southern area of Sevier County.
The Red Flag Warning will be in effect until 6 a.m. tomorrow. Officials expect high wind gusts of up to 60-80 mph in the southern area of the county and at higher elevations.
To sign up to receive CodeRED Emergency Alerts, click here.
As part of the Red Flag Alert, Sevier County Government asks residents to take the following precautions:
Remain vigilant of their surroundings. Be aware of potential hazards such as falling trees and power lines.

Have situational awareness. Monitor weather conditions and be prepared to act quickly if necessary.

Strictly adhere to the BURN BAN in effect for Sevier County and the Cities of Sevierville, Pigeon Forge, Gatlinburg, and Pittman Center.
Officials with the National Park Service have decided to close The Great Smoky Mountains National Park due to the Red Flag Warning on Monday.
Officials announced that Great Smoky Mountains National Park will close Elkmont and Cades Cove campgrounds, and most park roads to protect visitors, employees and park resources. The national park said that the closures at the two campgrounds affected alose 150 campsites that were occupied.
"Employee and visitor safety is our only priority," said Superintendent Cassius Cash. "We understand these closures are an inconvenience, but we are trying to eliminate as much risk as possible during this dangerous weather event."
Emily Davis with GSMNP said that the campground closures go into effect immediately, and park rangers will notify campers already in the campgrounds of the closure.
Officials said that park rangers will start closing roads by early afternoon Monday and encourage visitors currently in the park to leave as soon as possible. Newfound Gap Road Highway 441 from Sugarlands Visitor Center to Smokemont Campground will close around 1:00 P.M.
The following roads are already closed or will close later this afternoon:
Clingmans Dome Road.

Cherokee Orchard Road and Roaring Fork Motor Nature Trail.

Foothills Parkway between Walland and Wears Valley.

Little River Road between the Townsend Wye to Sugarlands Visitor Center.

Laurel Creek Road and Cades Cove Loop Road.

Cataloochee Road.

Lakeview Drive.
Davis said that the Gatlinburg Bypass, Foothills Parkway West (from Look Rock to Highway 129), and other park roads will remain open as long as safely possible and the Spur will remain open as long as safe vehicle passage exists.
Winds will grow stronger this afternoon and overnight with sustained winds at 40 mph and hurricane-force gusts. A red flag warning is in effect for the Smokies, which means very low humidity and stronger winds are expected to combine to produce an increased risk of fire danger.
A burn ban is currently in place in the national park, which prohibits all campfires and charcoal use until further notice.
Officials said that Campgrounds, facilities, and roads will remain closed until the high wind and red flag warnings have expired and park rangers can assess roads and facilities. The National Park Service will issue an afternoon update on Tuesday, November 21 on the status of campgrounds and roads in the park.
Copyright 2023 WVLT. All rights reserved.