Car rolls into embankment in Maury Co., no major injuries
Crews rescued a person who was trapped in the car.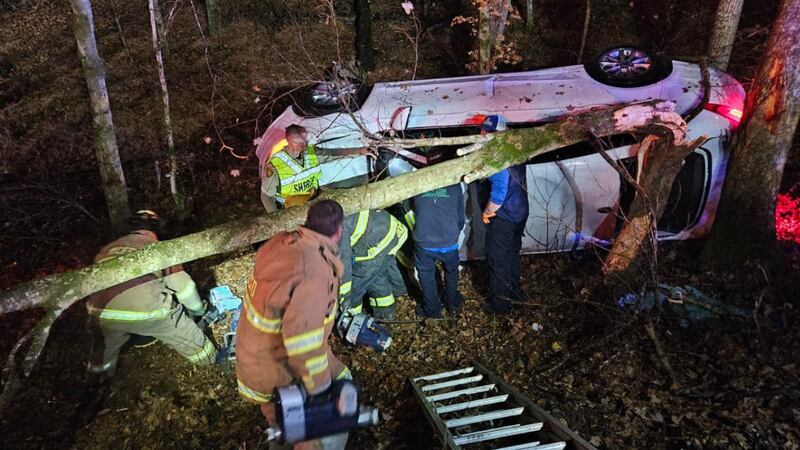 Published: Nov. 18, 2023 at 7:09 PM CST
NASHVILLE, Tenn. (WSMV) - A driver didn't need medical treatment after they were trapped in their car in a steep embankment in Maury County.
On Friday night, the Maury County Fire Department (MCFD) responded to a wreck on Dry Creek Road around 6:15.
When crews arrived, they used ground ladders to get to the car, which was trapped in an embankment off the side of the road. They found a driver trapped in that car.
"Members flapped the roof and cut a seat out of the vehicle to free the patient," MCFD said in a Facebook post.
MCFD said the person was able to walk away from the crash without needing medical treatment.
Copyright 2023 WSMV. All rights reserved.