Rollover tractor-trailer crash blocks lane on I-65 in Maury Co.
Crews are working on a diesel leak at the scene.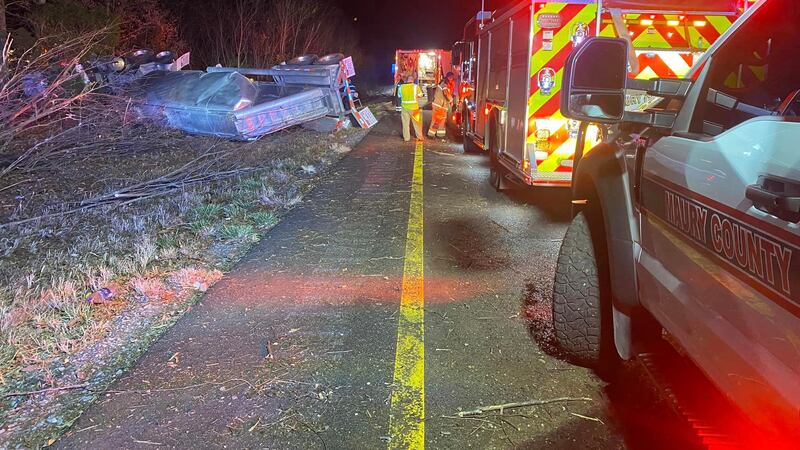 Published: Nov. 17, 2023 at 6:56 AM CST
NASHVILLE, Tenn. (WSMV) - A rollover tractor-trailer crash has one lane blocked on I-65 South in Maury County.
Crews with the Maury County Fire Department have been on the scene since about 2:45 a.m. and are working on a diesel leak and are standing by for the recovery of the vehicle.
One lane is closed just south of the Duck River Bridge.
This story is developing. Check back with WSMV4 for more updates.
Copyright 2023 WSMV. All rights reserved.