Nashville Airport police officer had tip of finger bitten off by bomb-sniffing dog
A 2021 incident is the latest unprovoked attack by a K9 at the airport uncovered by WSMV4 Investigates.
Published: Nov. 14, 2023 at 5:33 PM CST
NASHVILLE, Tenn. (WSMV) - If it's any indication of how much Paulina Yescas and her husband Julio Marquez loved their Maltese, Flu, there is a shrine built in the dog's memory in the couple's dining room, complete with a portrait, an urn and a favorite treat.
So it was no surprise when they traveled to their hometown in Mexico on March 1, 2019, Yescas held Flu in a carrier, slung over her shoulder and close to her hip to keep the dog safe and secure.
Yescas says when Flu then barked at a K9 bomb-sniffing dog, she expected the other dog to bark back. Instead, it attacked.
Yescas said she turned to protect Flu, and the K9 bit her leg.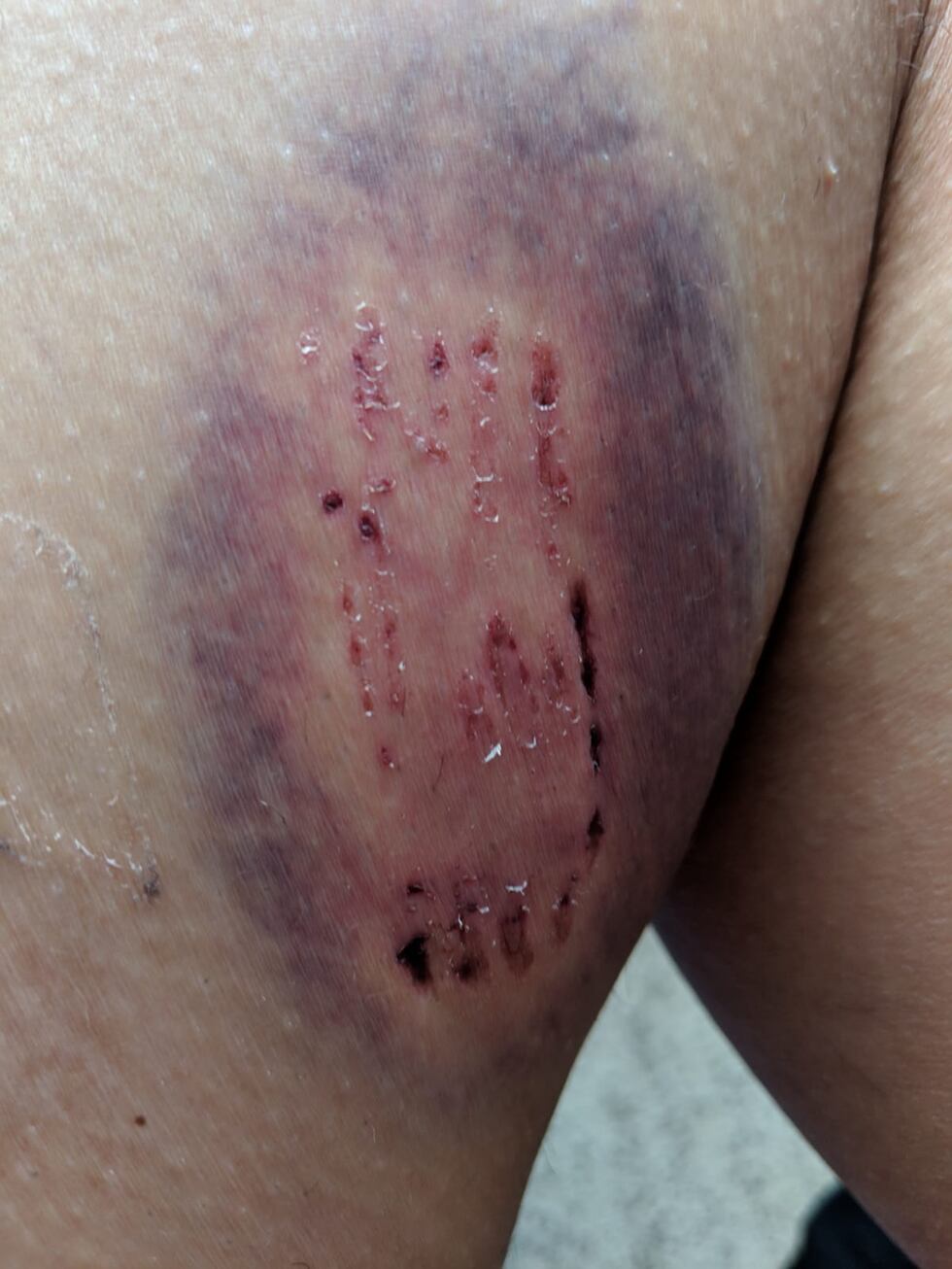 "It was really painful. But part of me was more in shock," Yescas said. "I just kneeled because I was in so much pain."
The unprovoked attack is the latest to be uncovered by WSMV4 Investigates at BNA, including the 2022 attack on Kelly Jones, a Kentucky teacher, who was bitten after simply by walking by a K-9 bomb-sniffing dog.
"I went into complete shock mode. Got pale. Weak. Nauseated," Jones said.
In a 2021 attack, two airport officers were injured by a K9 bomb-sniffing dog.
According to the incident report obtained by WSMV4 Investigates, on Dec 11, 2021, a K9 named Klod, approached with its handler. One of the officers, Jeffrey Eady, wrote the dog approached officer Aaron Battle, "as we normally interact with them while working."
Eady wrote that Battle was rubbing the head and the back of the dog, as he turned away, the dog grabbed the officer by the right forearm and wrist.
The incident report shows another officer, Vince Dy, grabbed the K9 by the collar to try and get him to release this bite.
According to the report, the dog turned and bit Dy, taking the tip of his right finger off. Both officers were taken to the ER for their injuries.
Marquez said three cases of unprovoked attacks are troubling.
"I think that it's completely unacceptable because that now becomes a pattern," Marquez said.
There is no conclusion in another of the incident reports that explains why the dogs attacked. All were trained by the TSA before going to work at the airport.
For days, WSMV4 Investigates reached out to BNA and the TSA, requesting interviews. A spokeswoman for BNA declined to speak, and a spokesman for the TSA did not respond with a statement by our deadline.
WSMV4 Investigates wants to know if this has happened at other airports, so we've filed Freedom of Information Act requests with the TSA, and will report back with our findings.
We do know in 2013, NBC News reported that a woman was attacked at the Atlanta airport by a K9 bomb-sniffing dog.
If you have a story that you'd like us to investigate, you can tell us here.
Copyright 2023 WSMV. All rights reserved.