Former Tennessee Athletic Director Mike Hamilton dies at 60
Hamilton passed away after dealing with health complications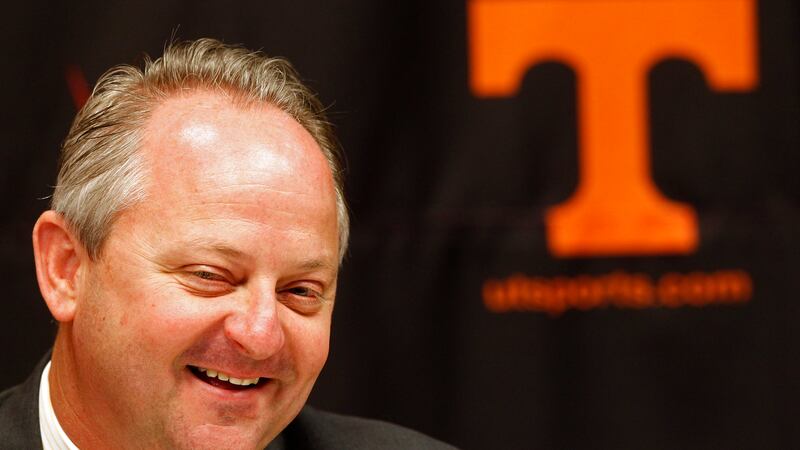 Published: Nov. 11, 2023 at 12:18 AM CST
|
Updated: Nov. 11, 2023 at 10:27 AM CST
KNOXVILLE, Tenn. (WVLT) - Some sad news to report. WVLT has learned that former University of Tennessee men's athletic director Mike Hamilton passed away due to health complications. He was 60 years old.
Hamilton was athletic director at UT from 2003 to 2010, taking over for Doug Dickey. He became the university's seventh men's AD.
During his tenure, Hamilton hired Lane Kiffin to replace Phillip Fulmer as head coach of the Vol football team in 2008. Hamilton resigned from his position as the athletic director at UT in June of 2011 after months of dealing with numerous NCAA issues including sanctions levied against the UT basketball program and head coach at the time Bruce Pearl.
Hamilton was dealing with health issues that required him to have a procedure. According to reports, Hamilton passed away after complications from the procedure. Specific details regarding his death have not yet been released.
After leaving UT, Hamilton was the Executive Vice President of the University Partnership Group at Learfield, bringing 30 years of leadership experience in college athletics to the position.
This is a developing story and more information will be released as it is obtained.
Copyright 2023 WVLT. All rights reserved.