DA: Suspect in shooting of Belmont student released from custody in May after mental evaluation
The 18-year-old Belmont student is not expected to survive, police said.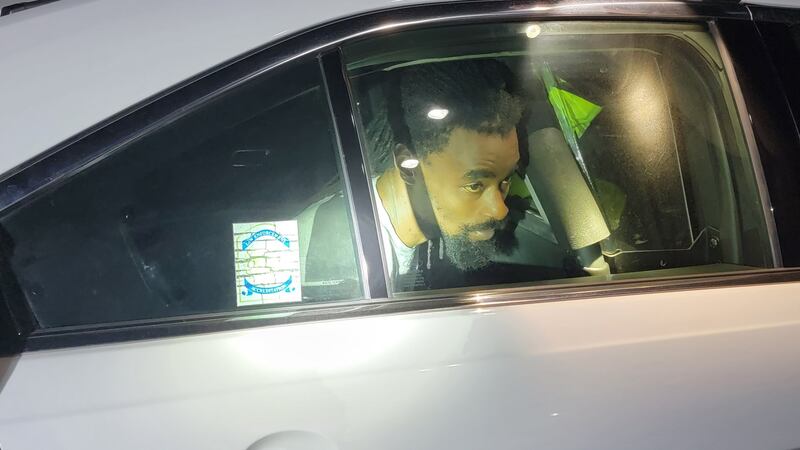 Published: Nov. 8, 2023 at 11:34 AM CST
NASHVILLE, Tenn. (WSMV) – The man accused of critically injuring a Belmont freshman on Tuesday was released from custody in May after doctors determined he was not competent to stand trial, according to Nashville District Attorney Glenn Funk.
In April, the Nashville District Attorney's Office prosecuted 29-year-old Shaquille Taylor on an aggravated assault with a deadly weapon charge. At a competency hearing, three doctors unanimously testified that Taylor was incompetent to stand trial, Funk said.
"State and Federal law prohibit prosecution of persons found to be incompetent, so therefore Judge Angelita Dalton was mandated to dismiss the case," Funk said in a statement. "Because the doctors did not find Mr. Taylor met the standards for involuntary commitment, he was released from custody on May 19, 2023."
Months later, he's accused of shooting 18-year-old Jillian Ludwig, who was shot on the track in the Edgehill Community Memorial Gardens Park on Tuesday afternoon.
Taylor also has a long criminal history, dating back to 2010, according to a Tennessee Bureau of Investigation background check obtained by WSMV4. The first charges back in 2010 include aggravated robbery and possession of a handgun; similar charges through Taylor's record throughout the years up to this shooting including assault, robbery, aggravated burglary, aggravated assault with a deadly weapon, vehicle theft and more.
According to police, Taylor was shooting at a car when a bullet hit Ludwig in the head. Police found Ludwig at about 3:30 p.m., an hour after she was shot.
Officers searched the area for evidence and witnesses and found six 40-caliber cartridge casings on Thirteenth Court near Fourteenth Avenue South.
Surveillance video shows Taylor firing several rounds toward a dark sedan, ultimately hitting Ludwig, police said.
Police arrested Taylor and charged him with aggravated assault and tampering with evidence. Ludwig is not expected to survive, according to police.
Taylor remains jailed in lieu of $280,000 bond. Taylor had been last arrested on Sept. 21 after police allegedly spotted him driving a carjacked Ford F-150.
This is a developing story. Check back for updates.
Copyright 2023 WSMV. All rights reserved.