17 cats found dead in Hermitage dumpster
Only two of 19 cats found in the dumpster were alive, officials said.
Published: Nov. 3, 2023 at 11:29 AM CDT
|
Updated: Nov. 3, 2023 at 5:45 PM CDT
NASHVILLE, Tenn. (WSMV) – An investigation is underway after animal control officials say 17 cats were found dead inside a Hermitage dumpster.
Matthew Peters, spokesman for Metro Animal Care and Control, said animal control employees responded Thursday night to the dumpster near T-Mobile and Electronic Express off Old Hickory Boulevard. A total of 19 cats were found inside the dumpster, but only two were still alive and taken to an emergency vet clinic for care, Peters said.
Angie Hess made the disturbing discovery as she searched the dumpster for any thrown-out valuables. She cared overnight for the two surviving cats until a vet could see them.
"Why? Why would someone do something like this," Hess said. "Someone knows something, this is animal cruelty, these animals can't protect themselves, we are their voice, we have to protect them, no one else will."
Those two cats are reportedly doing well and will be going back to MACC sometime Friday. MACC said it sent some forensic evidence to Metro Police.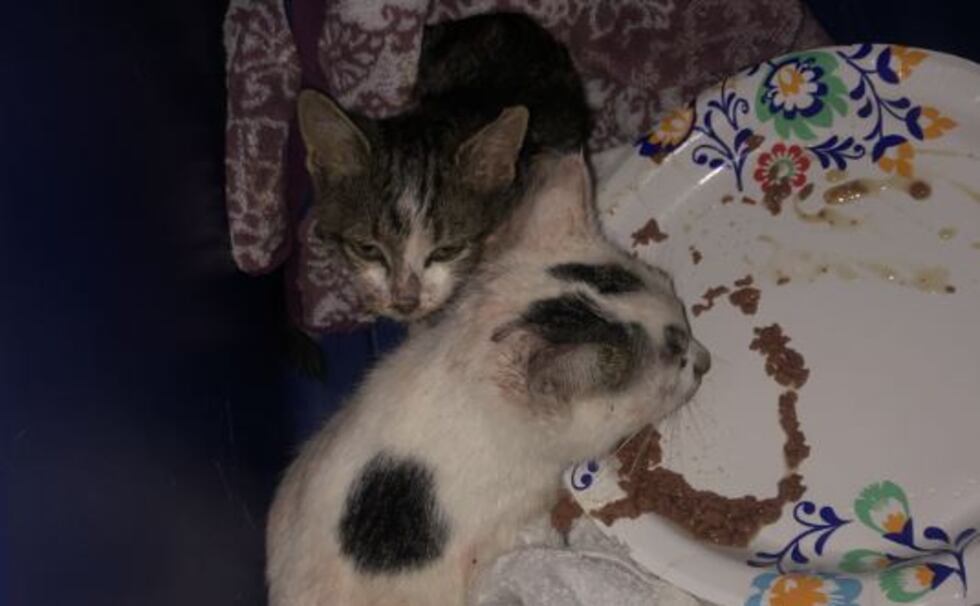 "Our team continues to investigate," Peters said. "We are asking for the community's assistance. Anyone with information is asked to contact our team at 615-862-7928 and leave a message for our team."
Copyright 2023 WSMV. All rights reserved.