Savannah Bananas bringing 'World Famous Baseball Circus' back to Nashville
"Nashville brought the energy last year and we knew we had to come back!"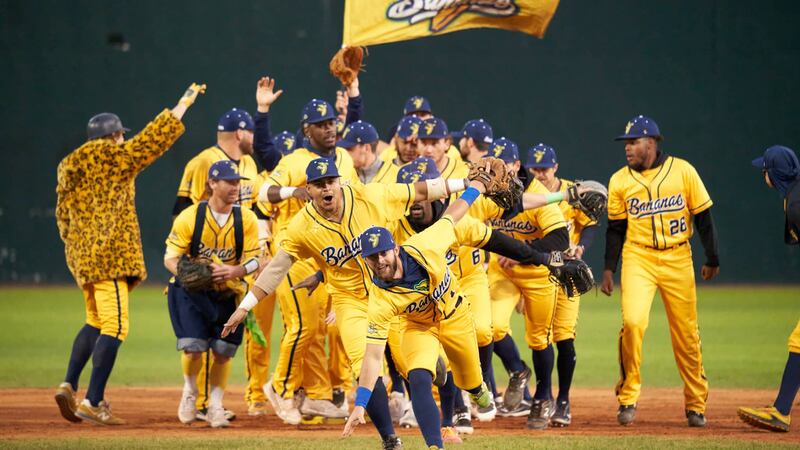 Published: Oct. 6, 2023 at 10:59 AM CDT
NASHVILLE, Tenn. (WSMV) - "The Greatest Show in Sports" is coming back to Nashville next summer.
The Savannah Bananas and their "World Famous Baseball Circus" are set to return to First Horizon Park for three games from June 13-15, 2024.
Set your reminders as tickets will go on sale about two months before the games here. Group tickets for all three games are on sale now at www.firsthorizonpark.com.
"After an exhilarating and record-breaking pair of games last season, we're thrilled to bring Banana Ball back to Nashville," said Sounds GM/COO Adam English. "Hosting the entertaining and unique form of baseball the Savannah Bananas bring, it makes these three games at First Horizon Park a must-see event."
The Bananas are bringing all the stops when they return to Music City in 2024 with its usual antics along with its own twist of baseball.
"Nashville brought the energy last year and we knew we had to come back!", said Bananas' owner Jesse Cole. "We can't wait to bring Banana Ball back to First Horizon Park for three games next year."
Here's a look at what the Bananas brand of baseball looks like:
Banana Ball, a fast-paced, action-packed style of baseball with rules that include no bunting, a two-hour time limit, fans catching foul balls for outs, batters stealing first base, and a one-on-one tiebreaker showdown at the end of the game if it's tied.
Copyright 2023 WSMV. All rights reserved.