Tennessee Supreme Court says $50 an hour not enough for limited court-appointed attorneys
Tennessee's reimbursement rate for court-appointed attorneys – $50 per hour – is the lowest in the country, according to a Supreme Court media release.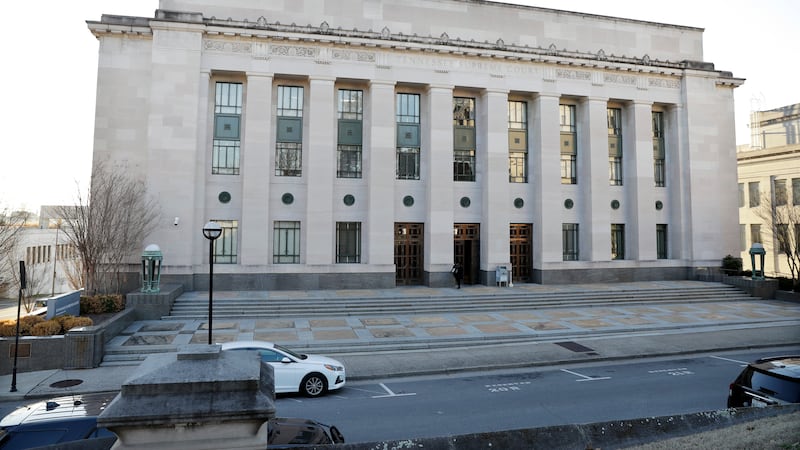 Published: Oct. 4, 2023 at 12:49 PM CDT
NASHVILLE, Tenn. (WSMV) – The Tennessee Supreme Court says changes need to be made in order to make sure the court system has enough court-appointed attorneys.
Across the state of Tennessee, many judges are struggling to effectively manage their caseload due to fewer attorneys being available, according to the Supreme Court. The state must rely on court-appointed attorneys to provide mandatory legal counsel, but the pool of available attorneys has shrunk considerably, the court said, adding low pay might be to blame.
"Every day we hear from judges who must find lawyers to represent citizens who are constitutionally entitled to legal counsel. They tell us that the system is teetering on the brink," Tennessee Supreme Court Chief Justice Holly Kirby said in a media release. "Court proceedings can't happen without court-appointed attorneys, but attorneys can't afford to take cases at the current rates. The criminal justice and juvenile court systems are running out of options."
Nearly half of all cases with a court-appointed attorney are in juvenile court and involve families and child welfare, the release said.
"I have been on the bench for 10 years and it has never been so dire," Hamilton County Juvenile Judge Rob Philyaw said in the release. "In the past year, we have lost at least 13 attorneys who no longer take court appointments. We have over 2,000 cases a year that must have a court-appointed attorney."
Judge Vicki Snyder, a general sessions and juvenile court judge in Henry County, also said in the release that her list of available attorneys to take appointments in either general sessions or juvenile cases is the shortest it has ever been in her 17 years on the bench. At times, the court is struggling to hold preliminary hearings in the time frame required by law, she said.
"Juvenile cases are a particular problem because they can go on for an extended period of time and can be very challenging," Judge Snyder said. "Attorneys are dedicated to helping children and families, but sometimes they can only do it for so long."
Tennessee's reimbursement rate for court-appointed attorneys – $50 per hour – is the lowest in the country, according to the release. The Supreme Court has made multiple requests to change it to $75 to $125 an hour. The Supreme Court sets the rates under its rules, it says, but the rates can't be raised unless the overall budget for the program is increased. The budget is set by the General Assembly.
The Administrative Office of the Courts will make a significant budget request to support increasing the attorney hourly rate to $80 in its proposed budget for fiscal year 2024-25., the release said. The request will be aimed at increasing hourly rates and caps in an effort to "stabilize the criminal justice and juvenile court systems."
"Paying lawyers such low rates does not make the cases go away. It just means cases are delayed, overturned, or returned to the trial court on appeal. That doesn't help anyone," Chief Justice Kirby said. "Victims are left waiting without justice and are retraumatized by additional proceedings. Children linger in foster care. Witnesses move and misremember, evidence deteriorates. It's not efficient or cost-effective. Our citizens expect and deserve a fair, efficient, unbiased justice system. Right now, these issues hinder us from being able to give it to them. We look forward to working with judges, the General Assembly, the Governor's Office, and all others concerned with the administration of justice to resolve the problem."
Copyright 2023 WSMV. All rights reserved.