Clarksville firefighter arrested for fighting outside two Broadway bars, police say
The first fight occurred at Honky Tonk Central and moments later outside Jason Aldean's on Sunday night.
Published: Oct. 3, 2023 at 11:10 AM CDT
|
Updated: Oct. 3, 2023 at 11:16 AM CDT
NASHVILLE, Tenn. (WSMV) - A member of the Clarksville Fire and Rescue team was arrested for two alleged drunken fights outside two famous bars on Broadway over the weekend.
According to an arrest affidavit, Metro Nashville Police officers were called to Honky Tonk Central on Broadway and encountered two men engaged in a physical fight. Both men told officers they did not want to press charges and were let go.
The report states that moments later, one of the men, 30-year-old Garrett Skeens, was observed in another physical fight outside Jason Aldean's bar one block away. Skeens was approached and found to be noticeably intoxicated, had slurred speech, and smelled of alcohol.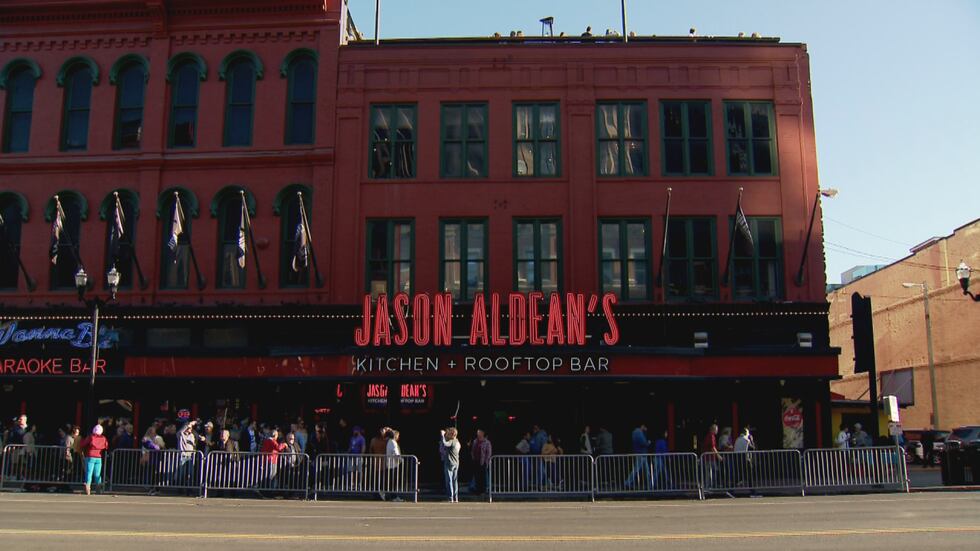 Due to Skeens' aggressive behavior and inability to handle himself, he was placed under arrest, according to the arrest report. He is charged with public intoxication and disorderly conduct. He is set to appear in Davidson County court on December 1.
Skeens has been a member of the Clarksville Fire and Rescue squad since 2019, according to the Main Street Clarksville.
Copyright 2023 WSMV. All rights reserved.