Nashville ambulances stolen, recovered
A Mt. Juliet Police officer was injured while arresting one of the suspects.
Published: Sep. 30, 2023 at 2:22 PM CDT
|
Updated: Oct. 2, 2023 at 12:18 PM CDT
NASHVILLE, Tenn. (WSMV) - Authorities said two ambulances were stolen in two separate instances in Nashville on Saturday.
During the first incident, the Nashville Fire Department (NFD) said a suspect stole an ambulance from the Tri-Star Summit Hospital in Hermitage and drove it into Wilson County.
Mt. Juliet Police (MJP) said they were told about the stolen ambulance just before noon. MJP officers found the ambulance off of Central Pike and deployed a spike system. Officers deflated some of the tires. However, the suspect continued to drive away. The pursuit continued to Stewarts Ferry Pike near Hickory Hill Court. The suspect then started running away from the disabled ambulance. Officers quickly took the suspect into custody.
MJP said while the suspect was evading officers at the Mt. Juliet Road overpass, the suspect purposely crashed into two cars. During the crash, one person was hurt and taken to a local hospital with minor injuries.
During the arrest, a Mt. Juliet officer injured their arm, according to MJP. The officer was treated and released from the hospital.
Metro Nashville and MJP officers arrested 45-year-old Gary Mabry of Mt. Juliet. Mabry is in custody with Metro Nashville Police and was charged in Wilson County.
Police said Mabry drove off from Summit Medical Center where he had been hospitalized.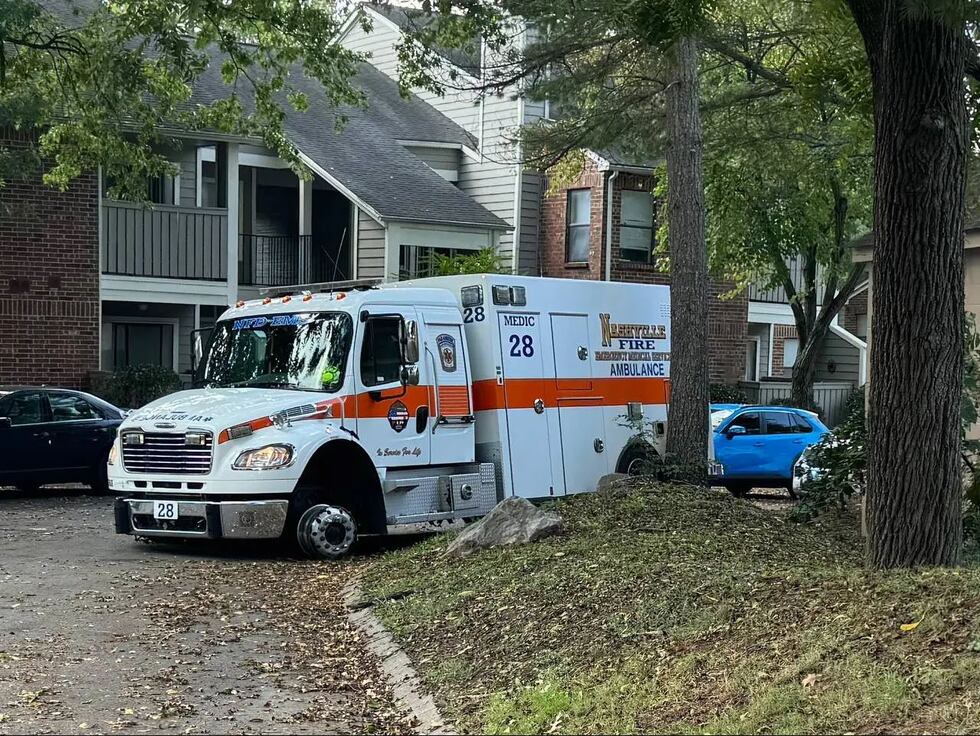 A second incident occurred on Sunday and involved a fight between two roommates on Ben Allen Road in East Nashville.
The arrest affidavit states that when officers arrived, 28-year-old Robert Whitney decided to leave the situation to "keep the peace." During his exit, Whitney abruptly opened the door to leave and struck an MNPD officer before climbing into the driver's seat of an ambulance and putting it into gear.
Whitney ignored commands to stop and drove the ambulance into the front end of an NFD truck at the scene. He then exited the ambulance and fled on foot before he was taken into custody.
NFD said they are working alongside MNPD and MJPD to investigate both incidents.
Copyright 2023 WSMV. All rights reserved.