TDOT awarded $23.7M federal grant to improve railroads
The Federal Railroad Administration presented the grant to TDOT Commissioner Butch Eley on Thursday morning.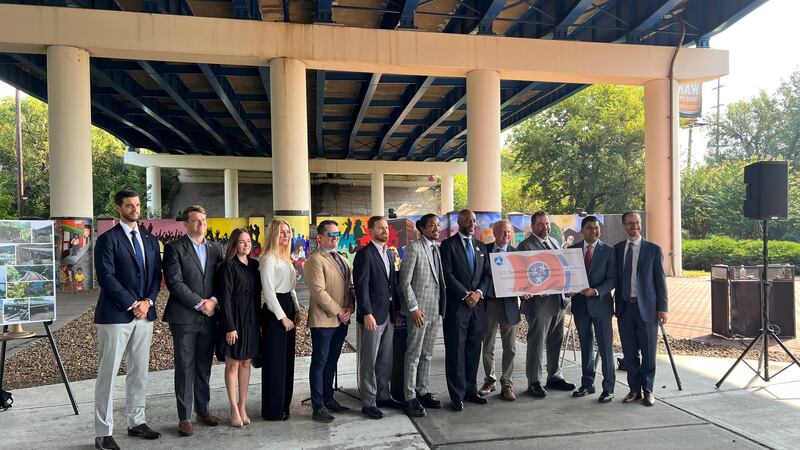 Published: Sep. 28, 2023 at 10:07 AM CDT
|
Updated: Sep. 28, 2023 at 12:35 PM CDT
NASHVILLE, Tenn. (WSMV) - The Tennessee Department of Transportation received a large federal grant on Thursday morning that will go to improvement efforts on the state's railroad systems.
According to the announcement, the Federal Railroad Administration awarded $23.7 million to improve Tennessee's short-line railroad infrastructure. The grant money will go towards upgrading or replacing 42 rail bridges that are past their intended lifespan, and in need of immediate repair or replacement.
The bridges are located along ten different short lines and in 12 different counties - Cumberland, Davidson, Dyer, Gibson, Knox, Madison, Marion, Montgomery, Obion, Putnam, Roane, and Smith. Most of the structures are in rural areas.
TDOT's commissioner Butch Eley joined FRA Administrator Amit Bose and Vice Chairman of the TN Short Line Alliance Peter "Doc" Clausen for the check presentation underneath the railroad bridge on Jefferson Street in North Nashville.
"Short lines are critically important components of Tennessee's multimodal transportation network and to rural economies," said TDOT Commissioner Butch Eley. "Rehabilitation of the rail bridge infrastructure will lead to economic gains in the communities they serve with jobs, improved and expanded operations, and enhance supply chain efficiency and safety as it keeps large, heavy cargo and hazardous commodities off our highways."
The Consolidated Rail Infrastructure and Safety Improvement (CRISI) Grant Award is designated federal funds to improve the safety, efficiency, and reliability of intercity passenger and freight rail in each state.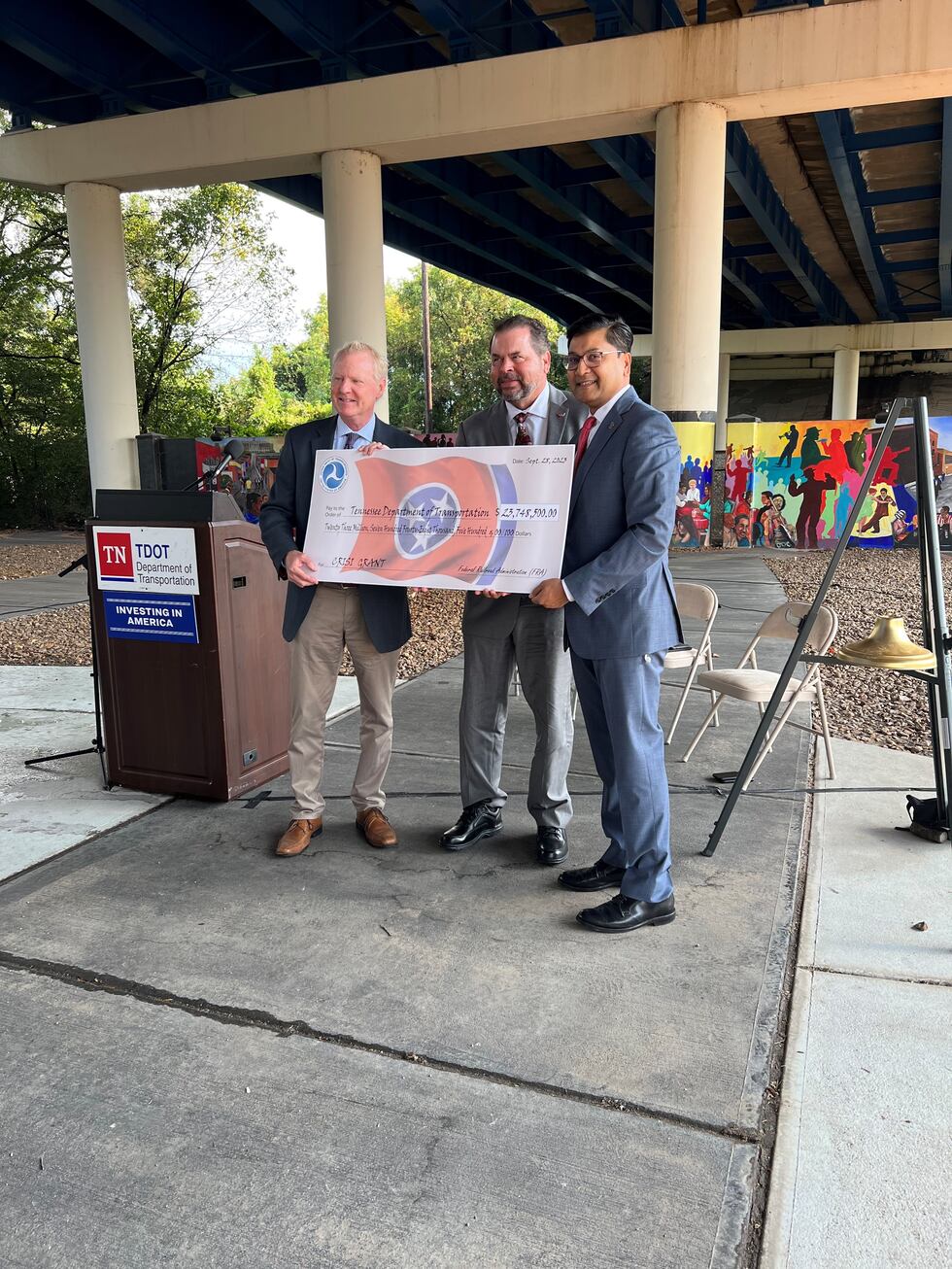 Copyright 2023 WSMV. All rights reserved.