Bruce Springsteen postpones all 2023 tour dates until 2024 as he recovers from peptic ulcer disease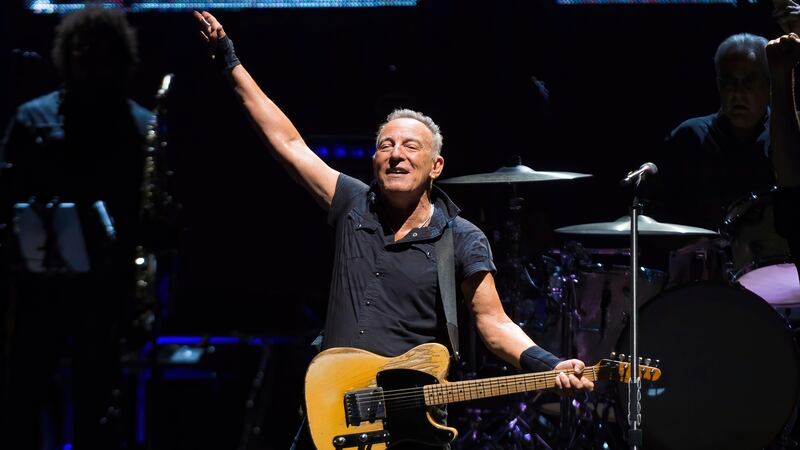 Published: Sep. 27, 2023 at 12:02 PM CDT
LOS ANGELES (AP) — Bruce Springsteen and the E Street Band's 2023 tour will be postponed until 2024, citing doctor's advice.
The Boss, who last week celebrated his 74th birthday, is "steadily recovering" from peptic ulcer disease, a press release read. "Out of an abundance of caution," the remainder of this year's tour has been pushed to next year.
Earlier this month, Springsteen announced that he would be postponing all of his September 2023 dates while he was treated for symptoms related to the disease, which causes ulcers to form in the stomach or small intestine that can cause heartburn, nausea and stomach pain.
Those postponed shows included stops in Baltimore, Philadelphia, Albany and Syracuse in New York, Pittsburgh, Washington, and shows in Connecticut and Ohio.
The newly postponed shows include Canadian dates and a West Coast run of Phoenix, San Diego, Los Angeles, and San Francisco.
Rescheduled concerts will be announced this week and will take place at the original venues.
Peptic ulcer disease can be dangerous, leading to bleeding and emergency situations such as perforation of the ulcer through the stomach. Typical treatment uses common drugs called proton pump inhibitors, such as Prilosec, which can help heal the ulcers within four to six weeks. People who are treated "recover completely from peptic ulcer disease," Dr. Lawrence Kosinski of the American Gastroenterological Association told AP.
"Thanks to all my friends and fans for your good wishes, encouragement, and support," Springsteen said in a short statement. "I'm on the mend and can't wait to see you all next year."
News of Springsteen's illness first emerged in May of this year, when he postponed three dates.
Springsteen's 2023 tour, his first in six years, kicked off on Feb. 1 in Tampa, Florida, before 20,000 fans who mostly stood through the 28-song arena show that included staples like "Born to Run," "Glory Days," "Rosalita," "Promised Land" and "Backstreets."
Copyright 2023 The Associated Press. All rights reserved.