Police: Man arrested for his involvement in road rage incident that resulted in stabbing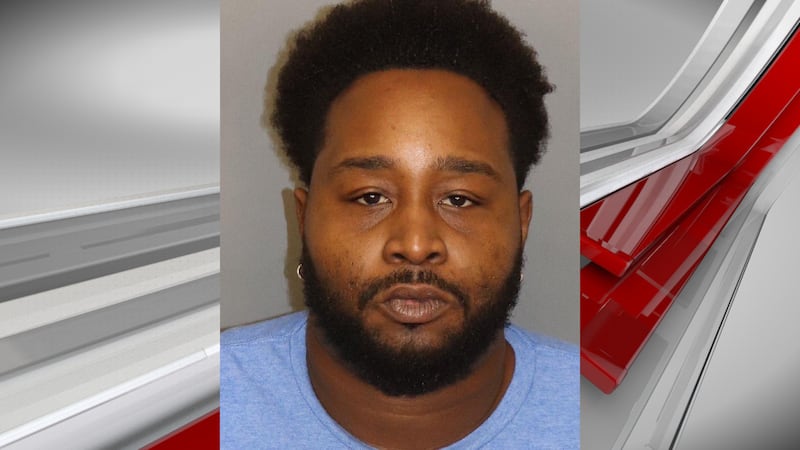 Published: Sep. 26, 2023 at 2:32 PM CDT
HELENA, Ala. (WBRC/Gray News) - Police reported a man has been arrested for his involvement in a road rage incident that resulted in one person being stabbed and a gun pulled on a couple.
The Helena Police Department reported 31-year-old Joshua Andre Crittenden has been arrested and charged with third-degree assault, unlawful breaking and entering a vehicle, and menacing.
Police reported that Crittenden was arrested for his connection to the incident that occurred on Sept. 17 at about 6:30 p.m.
According to police, a couple reported that they were delivering food when a vehicle pulled up behind them and continued to drive in an aggressive manner.
According to police, both vehicles turned into a subdivision when a woman, who was alone in the vehicle, pulled up next to the couple and started shouting profanities and accusing the couple of not using their turn signal.
Police said a man on a golf cart then arrived at the scene and also joined the incident.
At that time, the woman produced a gun and pointed it at the couple. The man on the golf cart took the gun from the woman and pointed it at the couple while yelling and using profanity.
The couple told police they attempted to reverse their car to get away, but their car had engine trouble, causing them not to be able to drive faster.
The confrontation continued in the neighborhood and the man on the golf cart approached the couple's vehicle, reached into the rear window and began assaulting the male driver.
Police reported the man on the golf cart struck the male driver several times on his head and shoulders and ripped his shirt off.
The female passenger in the couple's car produced a small pocketknife and stabbed the man who was attacking her husband in an attempt to get him to stop assaulting him.
After the woman stabbed the man from the golf cart several times, police said the man walked away from the scene and proceeded to walk to a nearby fire station to seek medical attention.
Police did not provide information on any possible charges against the other parties involved in the incident.
Crittenden was booked into the Jefferson County Jail Tuesday. He posted a $12,000 bond and was released.
Copyright 2023 WBRC via Gray Media Group, Inc. All rights reserved.