Three women arrested for allegedly stealing shoes from train in Nashville
Items were taken from three train cars while stopped at the 17th Avenue North crossing.
Published: Sep. 25, 2023 at 10:00 AM CDT
|
Updated: Sep. 25, 2023 at 11:07 AM CDT
NASHVILLE, Tenn. (WSMV) - Three women are in custody after police say they tried to steal items from a train near Watkins Park on Saturday.
According to their arrest affidavits, Metro Nashville officers were dispatched to the railroad crossing at 17th Avenue North for reports of a train robbery and arrived to find multiple suspects with stolen boxes of athletic shoes outside one of the train containers.
When officers approached, the suspects dropped the boxes and sprinted into the wood line, escaping through an opening in the fence, the affidavit says.
Three women were observed getting into two vehicles, parked parallel to the train tracks, that contained stolen boxes from the train container. The officers approached a white Nissan and found 20-year-old Nakaria Anthony and 19-year-old Lametria Scales inside with the items.
The other vehicle was parked behind the Nissan and officers found 26-year-old Nicquelette Buford inside the gray Chevy Malibu. Buford backed up and began to drive away when the officers approached, prompting them to command her to stop, police said. She explained to them that she was "just parking," according to the arrest affidavit. Buford told the officers that she was not involved in the theft.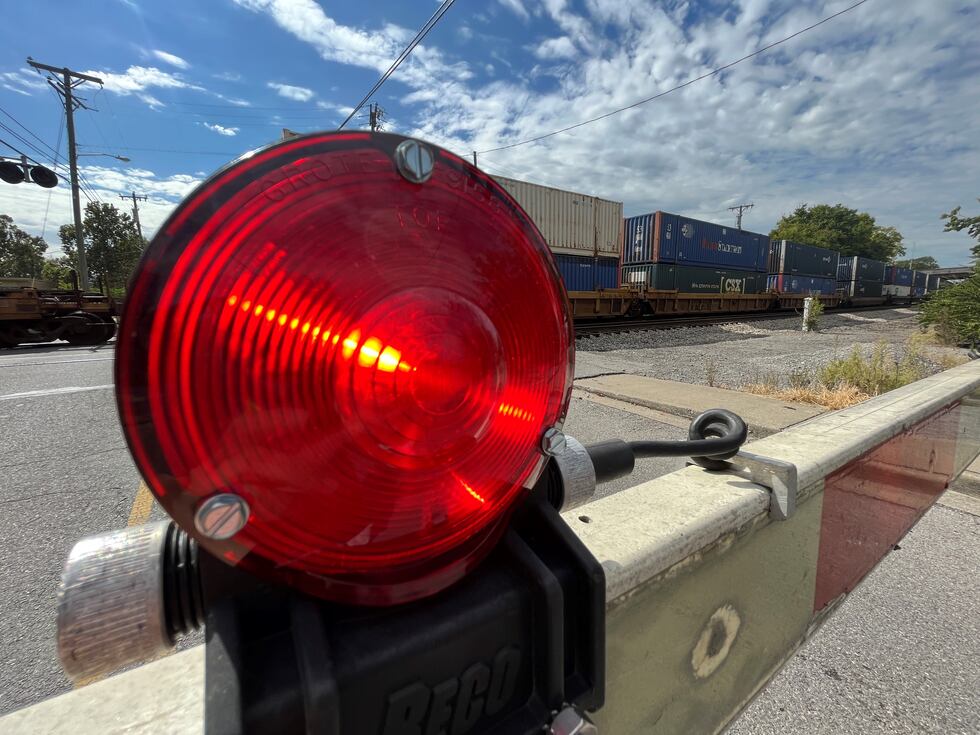 The MNPD officers recovered a railroad spike that was used to break the seal on the containers. The train was forced to stay parked during the investigation, which lasted approximately four hours on Saturday evening, the affidavit states.
Anthony, Scales and Buford were all taken into custody and charged with multiple counts of felony burglary, theft, vandalism, and trespassing. Buford remains in custody on a $62,000 bond.
An officer with the railroad company, CSX, estimated the total cost of the incident to be approximately $23,000.
Copyright 2023 WSMV. All rights reserved.