Renters rights: What to do when a rented home, apartment becomes unlivable?
"The apartment smelled so bad after the ceiling fell in, like an old damp mildewy towel times ten."
Published: Sep. 22, 2023 at 4:24 PM CDT
|
Updated: Sep. 22, 2023 at 6:15 PM CDT
NASHVILLE, Tenn. (WSMV) - One morning in late summer 2023, Liz Jankura woke up to find water leaking heavily from the vent hood in her bathroom ceiling.
"I was honestly speechless. I did not know how to react," Jankura said. "The ceiling kind of had like a bubble and it was sagging, and you could see the drywall was cracking."
For nearly eight months, Jankura had lived in the apartment at Park 1Eleven West in Smyrna with her brother Ben, and she says they immediately put a bucket down to catch the water and then, called apartment maintenance to report the leak.
Liz says they both left for work thinking it would be fixed by the time they got home but found an even bigger problem waiting for them that evening.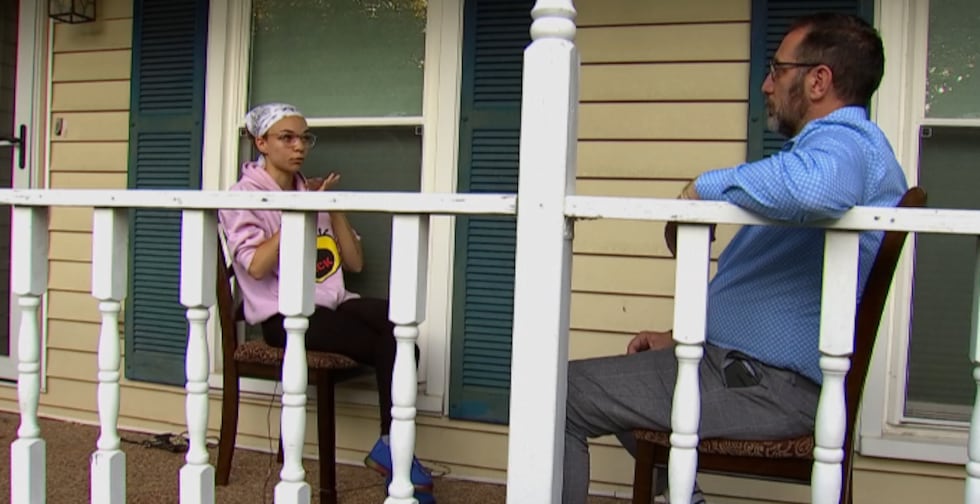 "I got home from work and the ceiling had fell through," said Jankura. "There was gross like mildewy drywall inside the shower and around the floor of the bathroom."
The ceiling collapse left a huge hole above the Jankura's shower, and when the siblings took a closer look at the fallen chunks of drywall and building materials in their ceiling, Liz says they saw what looked like an even bigger problem.
"It was like just black and splotchy," Jankura said. "And it smelled so bad."
Fearing it was mold, the Jankuras took pictures and contacted the property manager, but Liz says she ignored their concerns about the black splotches.
"We told her 'Hey this is really bad, this looks and smells like mold,'" said Jankura. "They didn't put us in a hotel, they didn't get us another unit.
Three days later, Jankura says maintenance finally fixed the hole, but even that was an ordeal.
"They ended up just patching it over and it continued to leak," Jankura said. "And I didn't feel comfortable being in there because I do not want moldy water coming down on my while I'm trying to clean myself."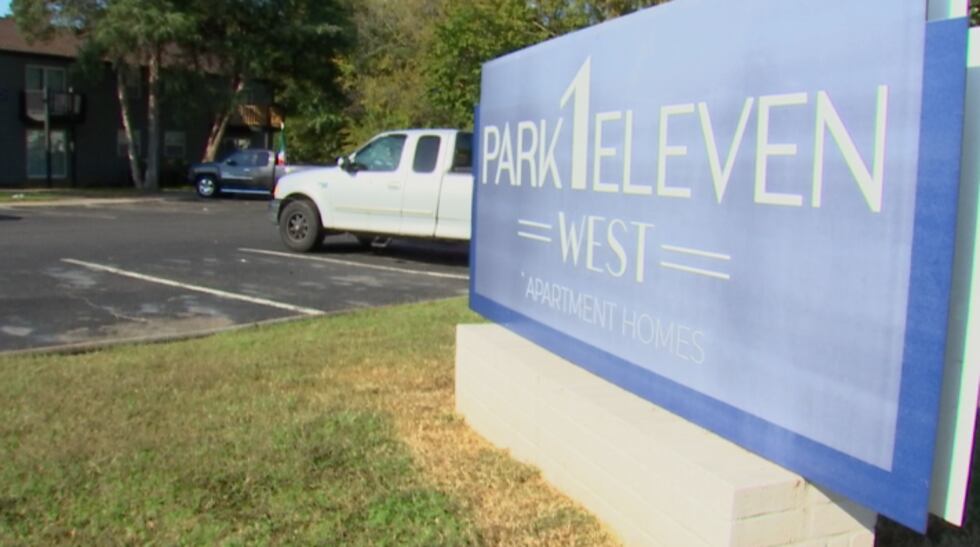 A few days later, when both Liz and Ben started feeling ill, Jankura says they had the apartment tested for mold.
"It showed that there were three kinds of mold that were found. One of them being toxic.," said Jankura. "We both have mold allergies and thought, this isn't good."
So, Jankura says they went back to their property manager and showed her the test results.
"The manager was very rude to us," Jankura said. "And she says, 'We're not going to do anything, because we are not going to accept your mold results."
That is when Liz and Ben consulted with an attorney, who Jankura says told them that they legally had the right to move out of the apartment.
"Because at that point, the apartment complex is the one that broke the lease agreement to provide us a habitable living space," Jankura said.
However, according to Jankura, the property manager did not respond well to the news she and her brother were leaving.
"She tried to look tough and mean, and scare us off," Jankura said. "And she told me she was going to charge me one month rent for breaking the lease, and she wanted to set up an eviction and she was also going to charge for September."
WSMV4 Investigates tried calling and emailing the property manager at Park 1Eleven West to ask whether she knew there was a potential issue with mold in the Jankuras and anywhere else in the complex, and if there were any plans to go after the Jankuras.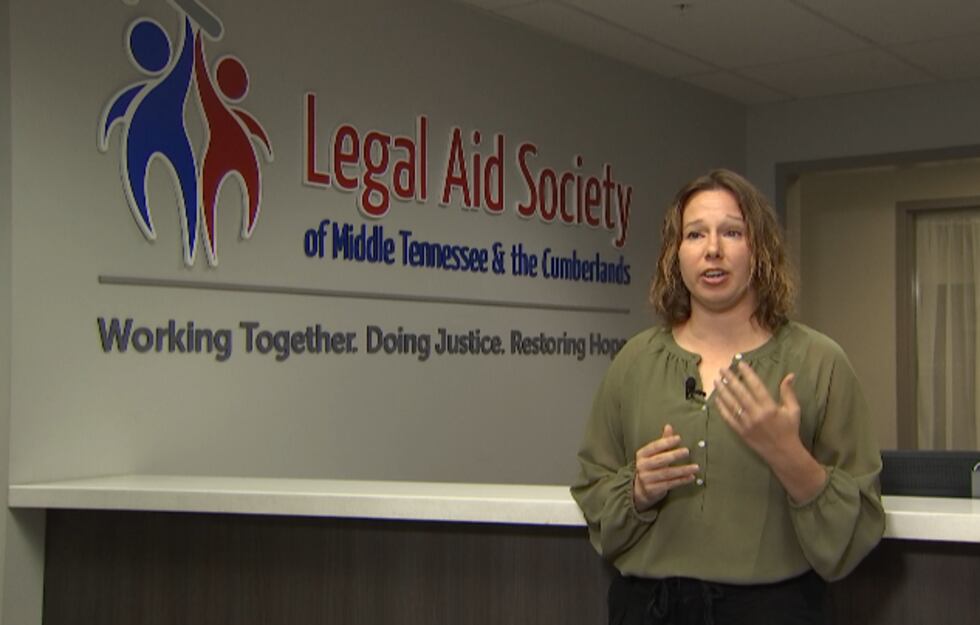 Our messages were not returned, and when we spoke to a woman on the phone who is identified in emails with Liz Jankura as the property manager, she denied knowing anything about the situation, claiming she had just recently begun working at the complex.
WSMV4 Investigates also called and emailed the property owner, Brookside Properties, about the situation, but have not heard back.
"Tenants do have rights," said Katie Ovalle, an attorney with the Legal Aid Society of Middle Tennessee and The Cumberlands. "And cases like this can raise issues of habitability."
Ovalle says with the population boom in Nashville and a lack of affordable houses, she does see a fair number of renters facing living conditions that are uninhabitable, and who have the legal right to break their leases.
"Habitability, speaking very generally, means is it safe to live in that apartment or home and do you have running water and do you have a working heater," Ovalle said.
Mold, according to Ovalle can render a place unsafe to live in, but it needs to meet a certain threshold before that happens.
"People need to remember Tennessee is humid, there is going to be mold," said Ovalle. "But, when we talk about certain black molds, toxic molds, that cause breathing issues and molds that begin to potentially warp the floors and the ceilings, you have a real issue of habitability, especially for people who might have asthma or other chronic issues."
Ovalle says if someone finds themselves in a living situation where they believe the home or apartment, they are renting is not habitable, they should try consulting an attorney, like the lawyers working for Legal Aid.
She also suggests that tenants notify landlords of problems like suspected mold, or a lack of heat or water, at least two times, preferably at least once in writing and document as much as possible.
Ovalle also tells WSMV4 Investigates, that tenants typically must give the landlord an opportunity to fix the problem if possible, and people should never move out of an apartment without giving the landlord at least 14 days' notice.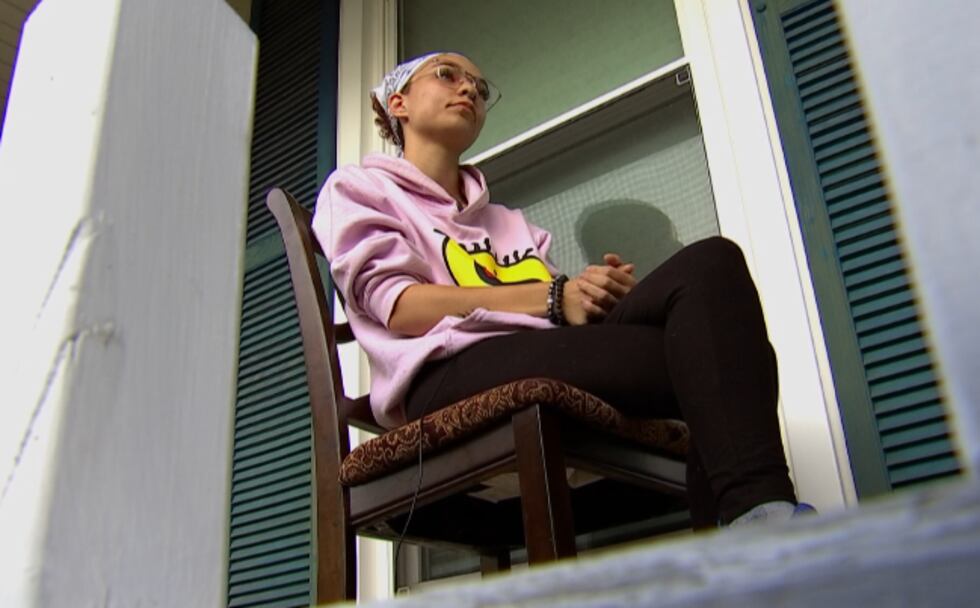 "You can't walk away without any notification," Ovalle says. "If you walk away without putting someone on notice that you're leaving, and what reasons you're leaving for, you will continue to get charged under your lease agreement."
But if a place is uninhabitable, a tenant properly exercised their right and the landlord threatens to sue, Ovalle says tenants can send a demand letter to their landlord reasserting why they are vacating the premises, and they should notify their city's code enforcement department about the underlying problem.
Jankura says three weeks have now passed since she and her brother moved out of their old apartment at Park 1Eleven West, and they have not anything more from the property manager.
"The apartment smelled so bad after the ceiling fell in, like an old damp mildewy towel times ten," Jankura said. "So, I don't think they're going to fight us on it because I wouldn't be surprised if that mold has been there since before, we signed the lease."
Copyright 2023 WSMV. All rights reserved.