Prosecutors reviewing evidence after dog shot, killed at Percy Warner Park
It's unclear at this time whether prosecutors will press charges.
Published: Sep. 22, 2023 at 12:03 PM CDT
NASHVILLE, Tenn. (WSMV) – Nashville prosecutors are still reviewing evidence to determine whether charges will be filed after a German Shepherd was killed by a man while off its leash in Percy Warner Park.
Assistant District Attorney Debbie Housel was at the park Thursday with Metro Nashville Police Department personnel to review the area and facts of the case, Stephen Hayslip, director of communications for Nashville's district attorney's office, said in an email. It's unclear at this time what way prosecutors are leaning.
Hayslip said while they are reviewing the case, prosecutors can't comment on the case.
This review comes after police originally said the man would not face charges for killing the dog on Sept. 13 because it made him fear for his life and state law allows anyone with a permit to have a gun in a park. That supersedes a Metro Parks rule banning weapons in all public spaces.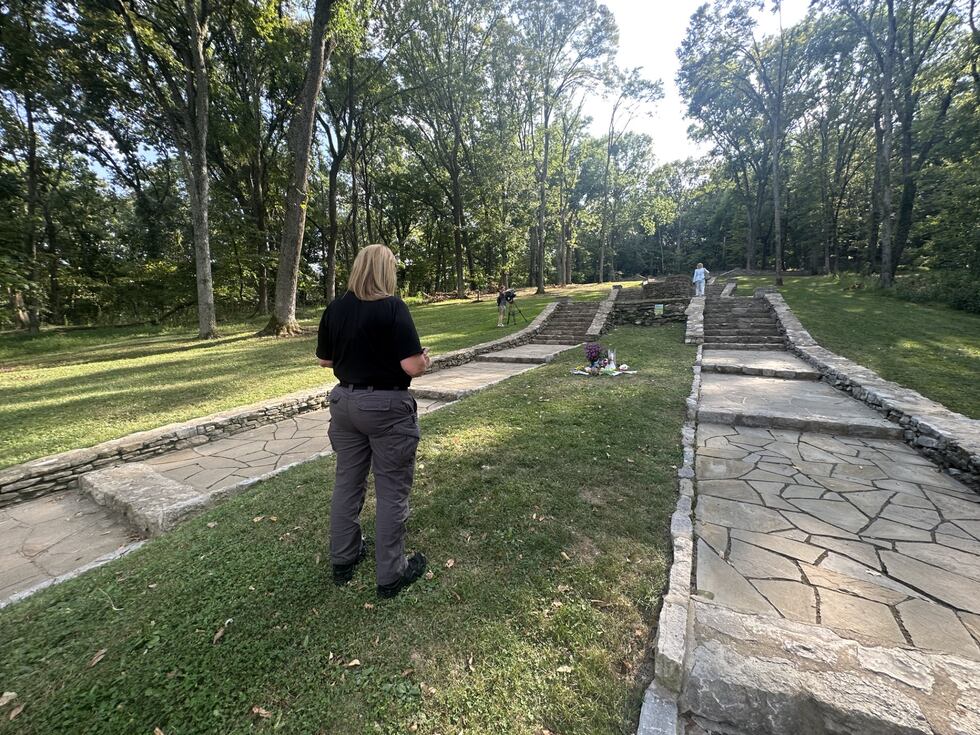 Park walker Kristine Donahue said last week she would like to see the state gun laws change so people are not allowed to have weapons in the park. Currently, the only reason a permit holder is required to put a gun away is if children are present as part of a school activity.
"That makes me so concerned," Donahue said. "I had no idea about this rule. I can't imagine it makes sense to have a gun while you are walking in a state park. It doesn't make any sense to me."
A memorial has been set up at the park in honor of Duke, the dog who was shot. Flowers, notes and dog toys were laid out in the grass at the park, and sticks were carefully placed to spell out "Duke." A painting placed at the memorial reads, "Of all the sights I love in this world, near the top of the list is this one: Dogs without leashes."
State laws require dogs to be on leash unless for hunting or herding purposes.
Copyright 2023 WSMV. All rights reserved.