Mother sentenced for giving abortion pills to pregnant daughter in Nebraska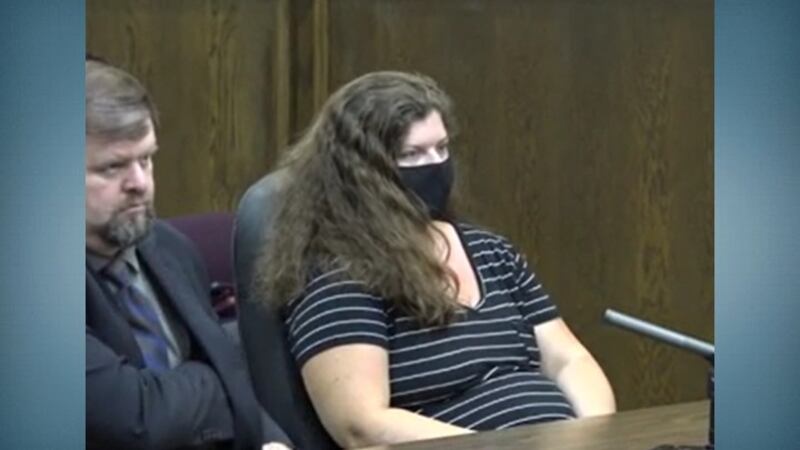 Published: Sep. 22, 2023 at 1:23 PM CDT
MADISON COUNTY, Neb. (WOWT/Gray News) - The mother of a teen at the center of an illegal abortion case in northeast Nebraska has been sentenced to prison.
Jessica Burgess was sentenced Friday to two years in prison in Madison County District Court for removing or concealing a dead human body, false reporting, and performing an abortion past 20 weeks' gestation.
Burgess had been ordered by Judge Mark A. Johnson at her attorney's request to receive a psychological evaluation before her sentencing. That was rescinded because of a "lack of funding," according to court documents.
Her daughter Celeste Burgess, now 19 years old, was sentenced in July to 90 days in jail and two years of probation after pleading guilty to one count of removing a dead human body in May.
Celeste Burgess, 17 at the time, was initially charged after authorities said she took pills to abort her 29-week-old fetus. Nebraska law at the time allowed for abortion up to 20 weeks; the current law allows for up to 12 weeks.
Authorities also said she had set the fetus on fire and disposed of its body in a Madison County field.
Republicans in the officially nonpartisan Nebraska Legislature failed this year to enact a six-week ban on abortions, but later passed a 12-week ban after adding it as an amendment to another bill limiting gender-affirming care for transgender youth. The American Civil Liberties Union has sued to overturn the abortion ban and transgender care bill, citing a Nebraska constitutional requirement that legislative bills stick to a single subject.
Both the legislative action and the sentencings in the Norfolk case came in the wake of the U.S. Supreme Court's decision last year to overturn Roe v. Wade, which for 50 years had established a constitutional right to abortion.
Copyright 2023 WOWT via Gray Media Group, Inc. The Associated Press contributed to the report. All rights reserved.