State trooper charged in DUI crash that put Clarksville man in coma
The victim blames the Tennessee Highway Patrol for trying to derail the criminal case against the trooper.
Published: Sep. 21, 2023 at 6:10 PM CDT
|
Updated: Sep. 22, 2023 at 4:52 AM CDT
CLARKSVILLE, Tenn. (WSMV) - The early morning crash on July 30, 2022, on Ashland City Road was not something Stephan Lambert was expected to survive.
Lambert's wife, a trauma nurse, later admitted to him her worst fears. "At that time, she thought for sure that I was dead," Lambert said.
Photographs after the crash show Lambert's work van sitting on its side, the windshield smashed, after being violently struck by another vehicle.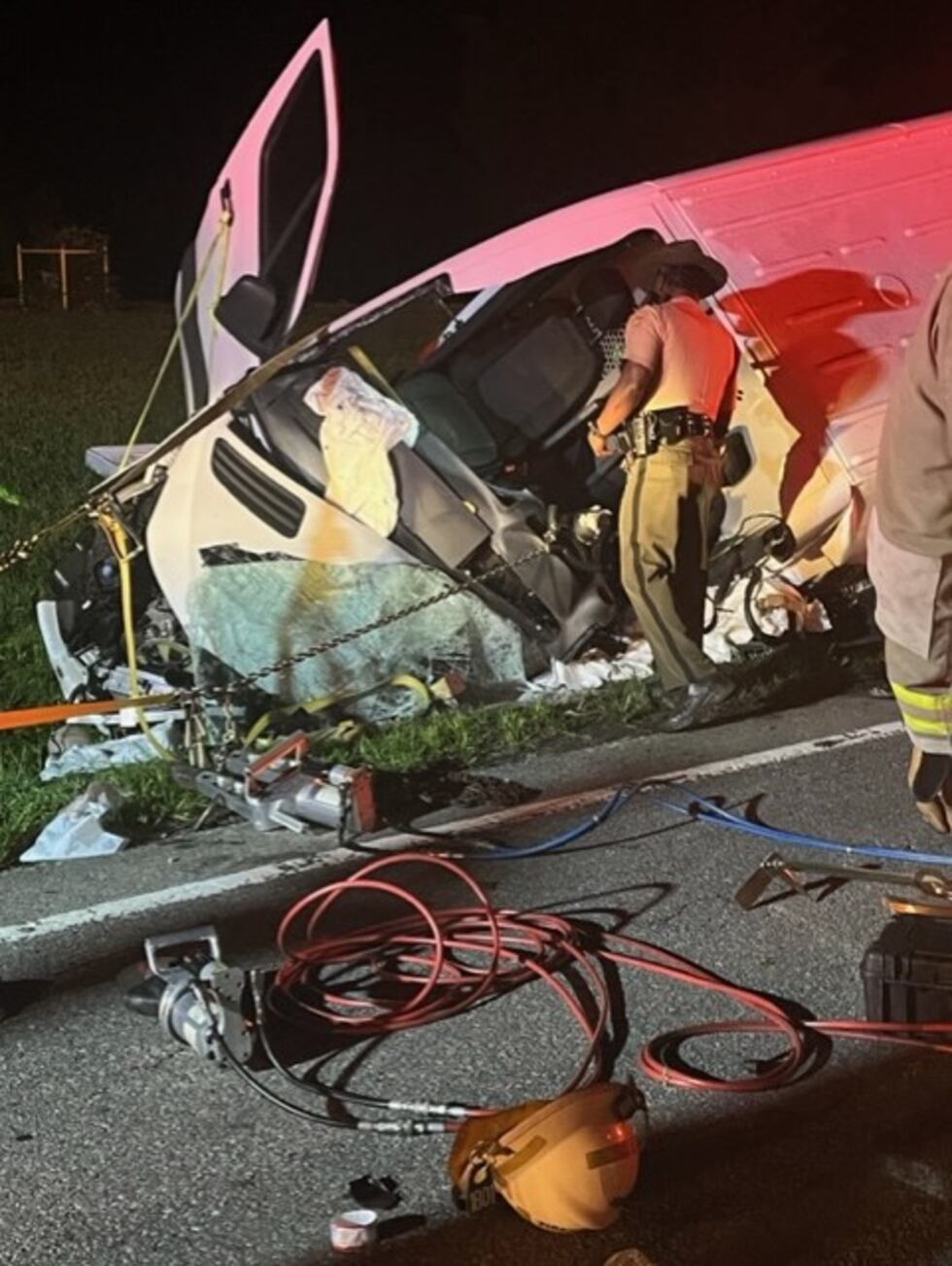 Lambert was so badly injured, he remained in a coma for ten days afterward.
"We've had to put my daughter in therapy because she's having night terrors. She's afraid I'm going to leave at any time. Because that night, I didn't come home," Lambert said.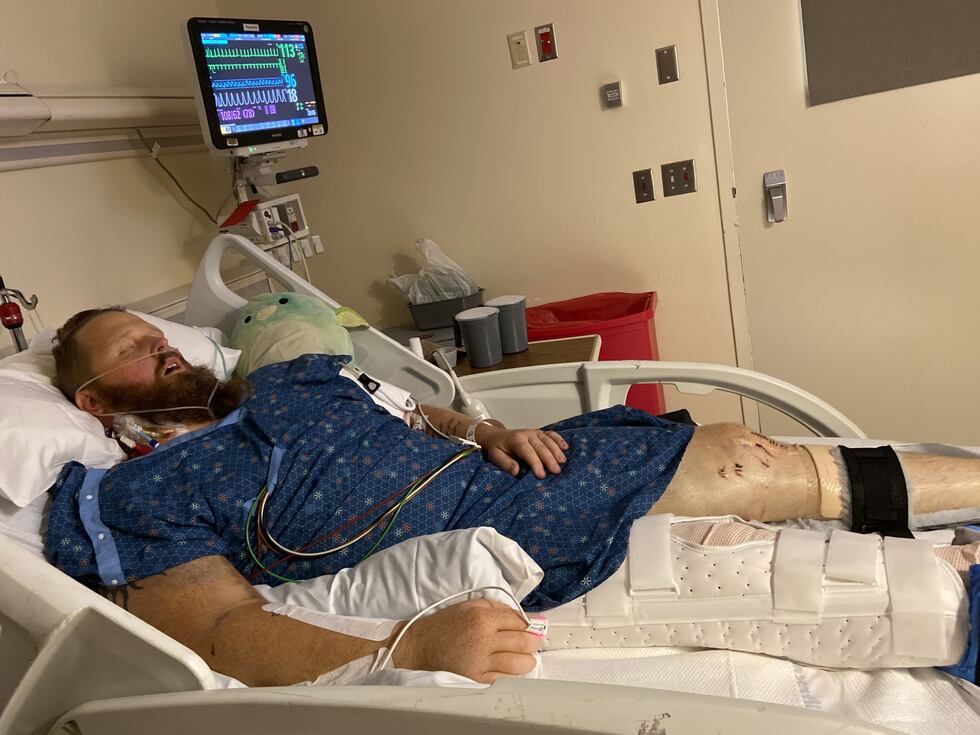 It would be some time after the crash that Lambert would learn that the man accused of crashing into him, Steven Lee Brown, wasn't just an accused drunk driver.
He was an off-duty state trooper.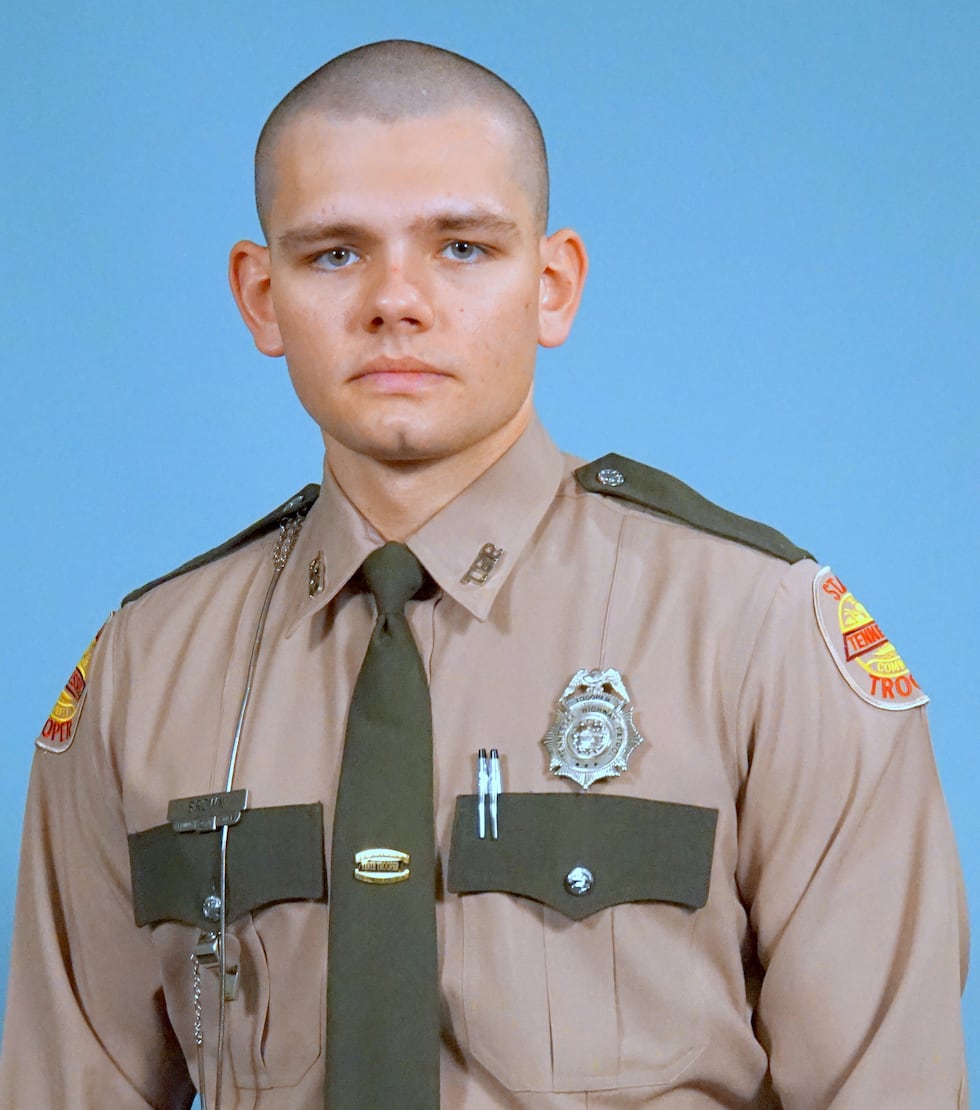 "He was paying no attention to life," Lambert said. "He couldn't care less about life." The evidence against Brown in the criminal case included his blood alcohol level of .095, far beyond the legal limit.
After a recent court appearance, WSMV4 Investigates asked Brown if there was anything he wanted to say about the crash, but he did not respond.
Court records show a warrant was taken for Brown's blood, applied for by his fellow trooper Terry Naquin. But something odd happened with Naquin's warrant, which reads that the crash occurred on June 30th, 2022.
But that date is incorrect, as the crash occurred on July 30th, 2022.
The date Naquin wrote that he requested the warrant was July 30th, 2022.
Brown's attorney then filed a motion to throw out the search warrant, citing that the date on the warrant of the crash was June 30th, but the warrant for his blood wasn't issued until a month later.
After the motion to throw out the warrant was entered in the case, Naquin was subpoenaed to appear in court to explain why the dates didn't match.
But Naquin didn't show up for court. Not once, but twice. Finally, Naquin showed up the third time he was supposed to appear and spoke about why he ignored the subpoena.
"The (THP) district captain told me not to come to court per his orders," Naquin said on the stand.
Naquin later said that the captain told him not to appear because he was under investigation for an unrelated case.
In the hearing, Judge Robert Bateman expressed his displeasure.
"I am concerned that apparently that this individual was told to ignore the subpoena from this board," Bateman said.
"The state is concerned about that as well, your honor," said Montgomery County Assistant District Attorney Nathaniel Sherman.
After the hearing, Lambert told WSMV4 Investigates that the wrong date put on the search warrant, and Naquin's failure to appear in court two times, were simply too coincidental.
"When the trooper didn't show up to a legal subpoena, alarm bells start going off again," Lambert said. "That makes me feel like from day one that (the THP) were trying to leave enough wiggle room in there to have the case to be thrown."
After the hearing, WSMV4 Investigates spoke with Naquin. "You put the wrong date on those forms. why did you do that?" asked WSMV4 Investigates. "Clerical error," he said. "My question is, did you do that intentionally?" asked WSMV4 Investigates.
Naquin did not respond to that or any other questions before getting onto the elevator.
WSMV4 Investigates reached out to the THP, asking for an interview to explain why Naquin's captain told him not to appear despite the subpoena. A THP spokesman wrote back in an email, "Due to ongoing litigation, we respectfully decline an interview at this time."
"I didn't ask to get run over. I didn't ask to almost get killed. And here I am, having to fight tooth and nail," Lambert said. "If they get it down to misdemeanors, then he has the possibility of going back to work in law enforcement."
THP records indicate that Naquin was terminated in August for neglect of duty in an unrelated case, and Brown was terminated soon after the crash.
Another hearing in the case is set for October 4th, and WSMV4 Investigates will be there to continue our investigation.
If you have something you'd like WSMV4 Investigates to look into, you can reach us here.
Copyright 2023 WSMV. All rights reserved.