Manatee rescued from storm drain in Florida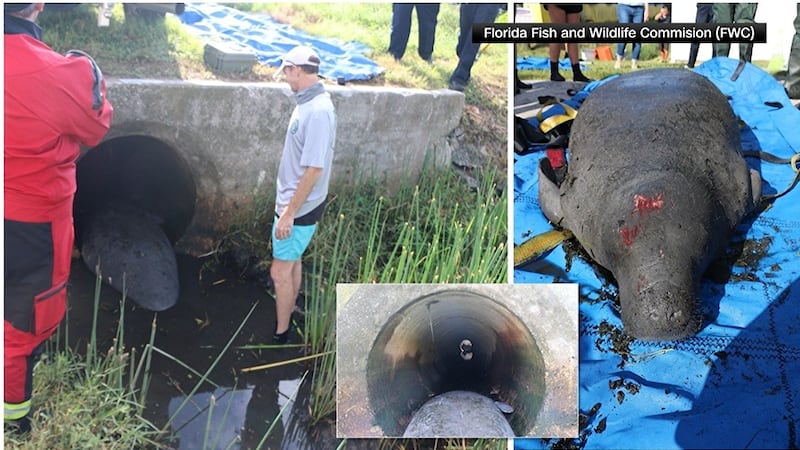 Published: Sep. 21, 2023 at 11:15 AM CDT
PORT RICHEY, Fla. (CNN) - Florida Fish and Wildlife coordinated a rescue for a manatee stuck in a culvert.
After getting the report about the grounded manatee in Port Richey, officials brought biologists, law enforcement, and firefighters together to rescue it.
Staff from Clearwater Marine Aquarium also took part.
The juvenile-small adult male manatee had an abrasion on its head, but the full extent of its injuries was not clear, so the aquarium took it to Zoo Rampa for evaluation.
The plan is to release the manatee back into the wild as soon as it is medically cleared.
Copyright 2023 CNN Newsource. All rights reserved.