What are Choice Lanes in Tennessee?
TDOT said the lanes come at a cost to drivers but are optional.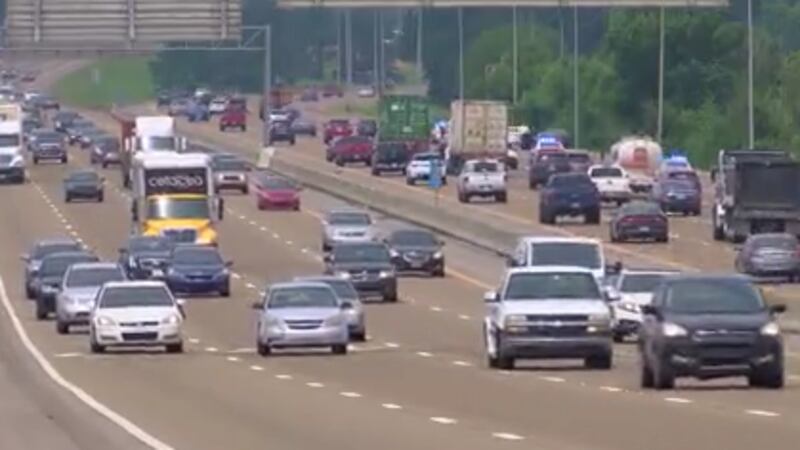 Published: Sep. 20, 2023 at 6:01 PM CDT
NASHVILLE, Tenn. (WSMV) - The Transportation Modernization Act is making its way into becoming a reality and the Tennessee Department of Transportation said it will change the way the department delivers projects.
TDOT said this change is generational and comes without raising taxes, issuing road debt, and more. One of the biggest changes with this act is Choice Lanes.
Choice Lanes, also known as managed lanes in other states, according to TDOT, will provide a powerful approach to address congestion in traffic hotspots while also preserving funds to address congestion in rural areas, such as widening interstates to three lanes.
"Under these arrangements, a private-sector partner enters into an agreement with the state DOT to design, build, finance, operate and maintain Choice Lanes," TDOT said.
TDOT said the lanes come at a cost to drivers but are optional. They will run alongside existing interstates and "provide a choice for motorists to bypass congestion when desired." The department said the lanes offer more reliable trip times.
TDOT added that Choice Lanes have decreased congestion by 60-70% in Texas and increased the speed in the Lone Star State by 10-15%; 70% of them, on average, are performed by local contractors.
Here's what you can expect from the Transportation Modernization Act, according to TDOT:
What's Next?
The approved budget for fiscal year 2024 includes a $3 billion general fund transfer, which will be evenly distributed across all four TDOT regions to fund critical transportation projects such as:
· Accelerating IMPROVE Act projects
· Widening rural interstates
· Constructing major urban congestion projects
· Implementing statewide Partnership Program Projects
· Accelerating safety and State of Good Repair initiatives, and
· Building projects to support economic development
An additional $300 million will go straight to Tennessee counties to support transportation needs at the local level through the State Aid Program.
Timeline
TDOT has several priorities between now and December.
· Establish the total capital program and how the general fund transfer is proposed to be used
· Develop and propose the Choice Lanes implementation plan and strategy
· Ensure members of the Transportation Modernization Board are in place by October 1, 2023
· Collaborate with Metropolitan Planning Organizations (MPO) and communities to determine the best outcomes for our state
· In 2024, begin implementation of the stair step fee structure for electric and hybrid vehicles

Copyright 2023 WSMV. All rights reserved.