Tow truck driver charged with trespassing after trying to repossess vehicle, police say
Police said the man was caught on camera trespassing on private property.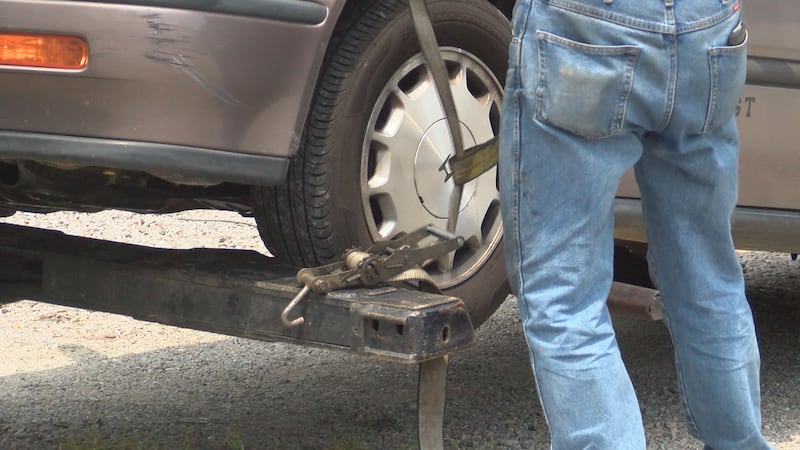 Published: Sep. 20, 2023 at 12:04 PM CDT
NASHVILLE, Tenn. (WSMV) – A tow truck driver trying to repossess a car was arrested after police said he trespassed on private property.
Darren Ault, 27, was charged with a misdemeanor trespassing citation. Ault works for United Auto Recovery at 3030 Murfreesboro Pike, according to the Berry Hill Police Department citation. Police said Ault was seen on camera trespassing on private property.
"(Ault) did not have permission to be on the property, per the property manager," the citation said.
Ault was charged on July 28 and later booked on Sept. 15. WSMV4 reached out to the 27-year-old for comment. He did not wish to speak publicly about the incident.
United Auto Recovery's website said it has been operating since 1973 and offers vehicle recovery services to a variety of banks, credit unions, and financial institutions.
Copyright 2023 WSMV. All rights reserved.