Franklin mayoral candidate admits she was charged with promoting prostitution
Gabrielle Hanson found herself facing criminal charges after she said she mistakenly worked answering phones for an escort service.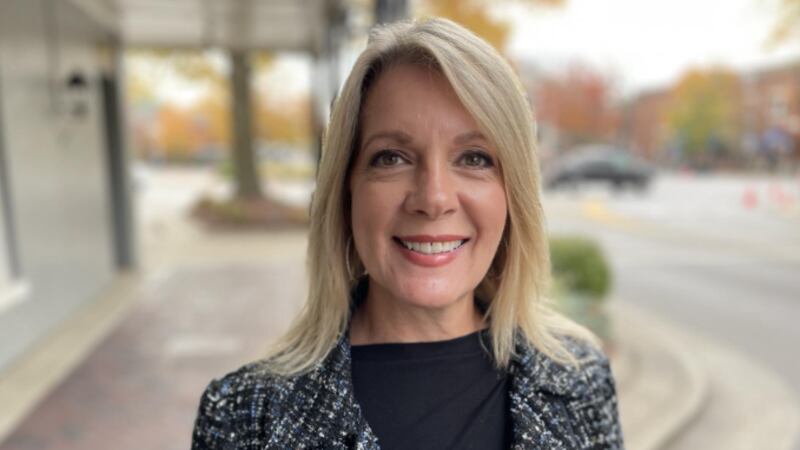 Published: Sep. 20, 2023 at 4:25 PM CDT
FRANKLIN, Tenn. (WSMV) – A controversial candidate in the Franklin mayoral race has come into the spotlight once again after admitting to brow-raising charges she faced 30 years ago.
Gabrielle Hanson, an at-large Franklin alderman, found herself charged criminally after she mistakenly worked answering phones for an escort service, she said in an Instagram video on Tuesday.
Hanson said she was attending Southern Methodist University in Dallas when she saw a receptionist job in the newspaper. Working her way through school, she said she felt it was a good fit.
"I took the job working for a modeling and entertainment casting company who was placing ads in JC Penney, various commercials, print ads," Hanson said in an Instagram video. Before she knew it, she said police arrived at her door to interview her about an escort service operation investigation.
"Little did I know, they had also been operating a very lucrative casting couch. I was shocked. I was devastated," Hanson said in the video. "Everything I had worked for for 13 years was about to come true. It should have been the happiest, most exciting time of my life. It ended up being the absolute lowest."
Hanson denied knowing about the operation when she was hired there and asked for "the easiest way out" of the charges she was facing. She pleaded no contest to one count of promoting prostitution, which she said was "on a penalty scale that was similar to a speeding ticket."
As part of the agreement with prosecutors, she was not allowed to live in Dallas. She said moved and got a job in Chicago and found her religion again. "I think my record for the 30 years (since) speaks for itself," she said.
This development is the latest in a string of questionable actions surrounding the candidate. Hanson previously claimed on a local podcast that the Covenant School shooter Audrey Hale was involved in a love triangle with school staff, a claim that angered grieving parents of slain children. Many called for her to resign, but an ethics dismissed the parents' complaints.
A Franklin ethics board did determine Hanson violated the city's ethics code by criticizing the Nashville International Airport for supporting the Franklin Justice and Equity Coalition, a community advocacy group, and its Juneteenth Festival. The board also found Hanson used her position as an alderman to get gifts and privileges.
Hanson will face incumbent Ken Moore in Franklin's Oct. 24 election.
Copyright 2023 WSMV. All rights reserved.