Child pens adorable letter to Wilson Co. Sheriff's employees who moved into neighborhood
"If we could all see the world through the eyes of a child, we would see the magic in everything."
Published: Sep. 20, 2023 at 2:20 PM CDT
LEBANON, Tenn. (WSMV) - The Wilson County Sheriff's Office highlighted a letter penned by a child to one of its employees who recently moved into the child's neighborhood.
"Dear new neighbor, we welcome you to our neighborhood," the letter reads. "We love that we have a sheriff in our neighborhood…. I hope you find it comfortable here."
The sheriff's office said the child gave the letter to the employee Tuesday afternoon.
"Thank you for not only bringing a smile to us but also to everyone reading this," WCSO said. "You are what the world needs. If we could all see the world through the eyes of a child, we would see the magic in everything."
You can read this letter in its entirety below: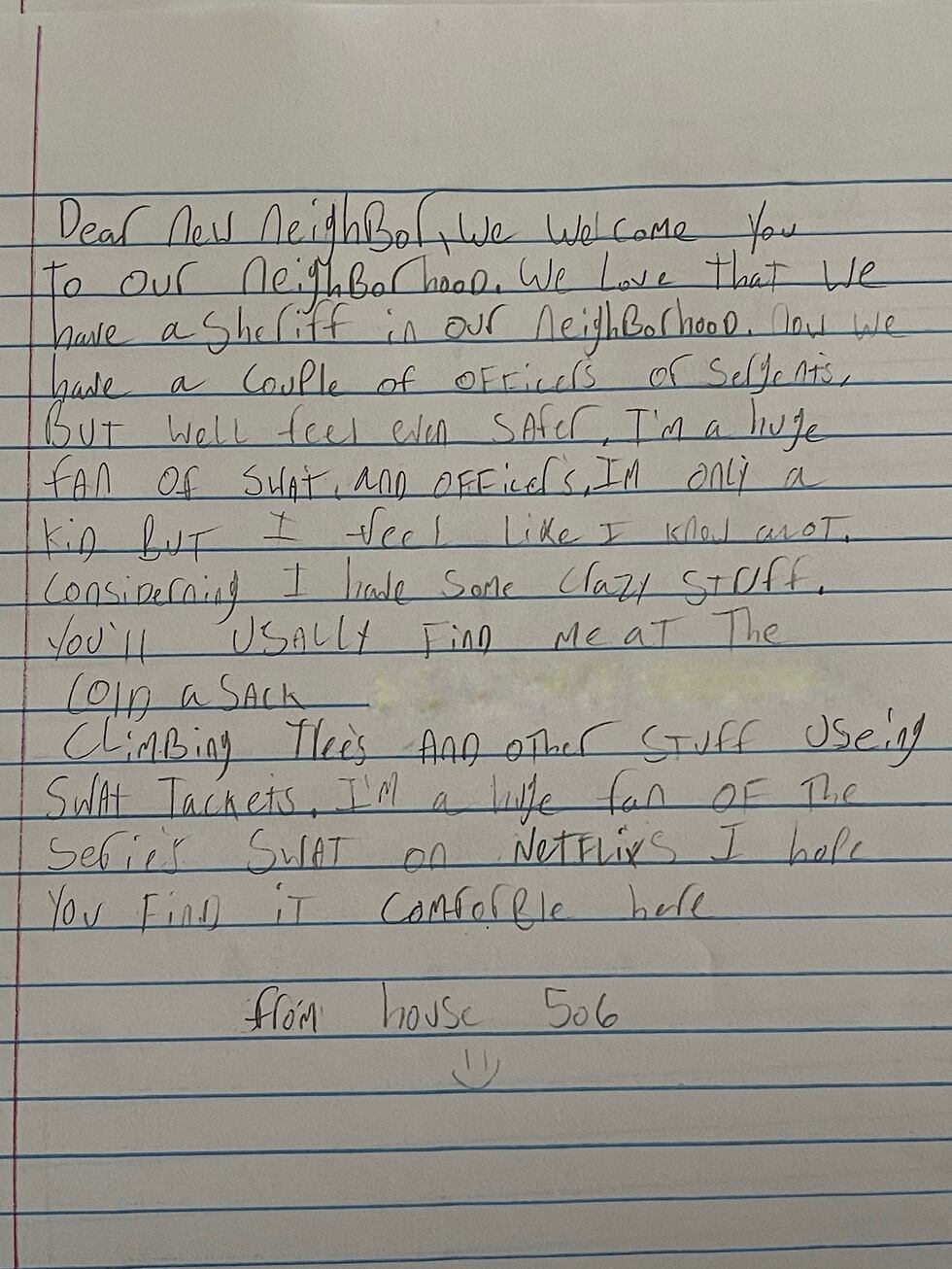 Copyright 2023 WSMV. All rights reserved.