Amazon to help create affordable housing in Nashville
One of the models includes investing in land trusts to build the houses. The land would be owned by non-profits and community-based organizations.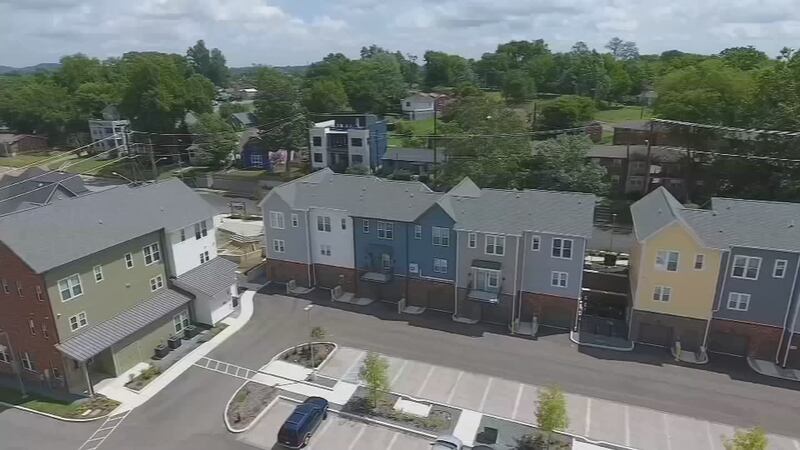 Published: Sep. 20, 2023 at 2:22 PM CDT
NASHVILLE, Tenn. (WSMV) - Amazon recently launched a partnership with the National Housing Trust (NHT) where they will help people become homeowners.
Amazon said they will invest $40 million to help moderate-income families in the following cities:
Nashville, Tennessee

Puget, Washington

Arlington, Virginia
The corporation said they would help the people within those three communities purchase homes and start building generational wealth.
According to the Nashville Affordable Housing Task Force Report, in order to meet Nashville's affordable housing needs by 2030, 5,250 new units will need to be created each year. With the current rate of production, only 1,344 units are being built per year, Amazon said.
"Those who are able to own homes are more likely to experience long-term economic stability, while those who can't are more likely to struggle financially," said Senthil Sankaran, managing principal, of the Amazon Housing Equity Fund. "This new initiative will allow us to explore ways to help more moderate-income households realize their dreams of homeownership and, in turn, help build wealth that can pass on to the next generation."
Amazon said they will provide grant funding to support the preservation of affordable housing through property-tax relief.
The new initiative Amazon created will support a range of models that promote and prioritize long-term affordability. One model Amazon and the NHT will partake in is investing in community land trusts. The land will be owned and supervised by nonprofits and community-based organizations where households will be able to own their physical homes.
"Removing the cost of the land from the total cost of the home allows the price of homes to stay affordable, stabilizing families in their communities while combating gentrification," Amazon said in a release. "With Amazon's support, NHT will also make resources like down-payment assistance available to eligible local residents."
To learn more about the Amazon Housing Equity Fund, click here.
Copyright 2023 WSMV. All rights reserved.