Officials: Woman dies after wheel breaks off truck, crashes through her car's windshield, roof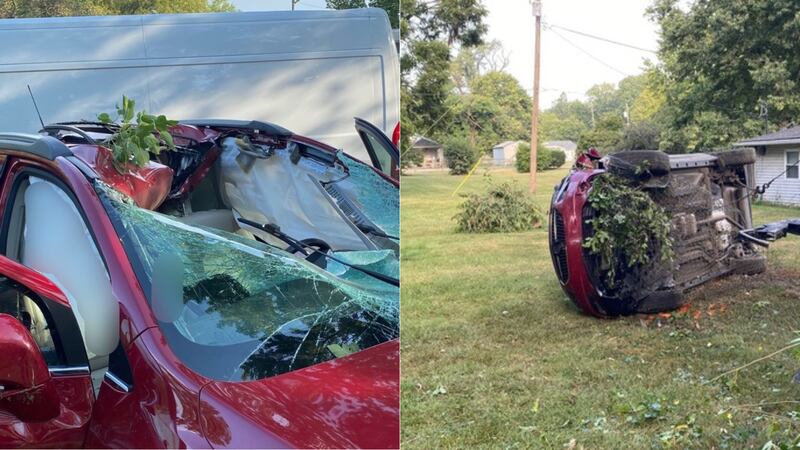 Published: Sep. 11, 2023 at 7:23 PM CDT
INDIANAPOLIS, Ind. (WPTA/Gray News) – Indiana officials said a woman died after a truck traveling on an interstate highway lost a wheel, which then struck another vehicle and caused it to crash into a ditch off the side of the road.
In a release, the Indiana State Police said they received a call around 7:45 a.m. Monday for a crash on I-70 near the 77 mile marker, just outside of Indianapolis.
When troopers arrived, they said they found a damaged vehicle on its side in a residential area on the north side of I-70.
They also said an unresponsive woman was found and medical personnel were requested. Paramedics arrived on the scene, and the woman was later pronounced dead.
Indiana police also said a pickup truck which had lost the wheel was located along with its driver.
After investigating, officials determined the rear wheel of the truck had broken off and bounced over the median wall and into the westbound lanes of I-70, where it struck the upper windshield and roof area of the woman's vehicle.
The impact caused the roof and windshield to collapse, and the vehicle ran off the road into a steep ditch, through a fence and then stopped about 25 feet from a house.
Officials said the family of the woman was contacted.
The investigation into the crash is active.
Copyright 2023 Gray Media Group, Inc. All rights reserved.