Newlyweds buy Powerball ticket on beach trip, return home $1M winners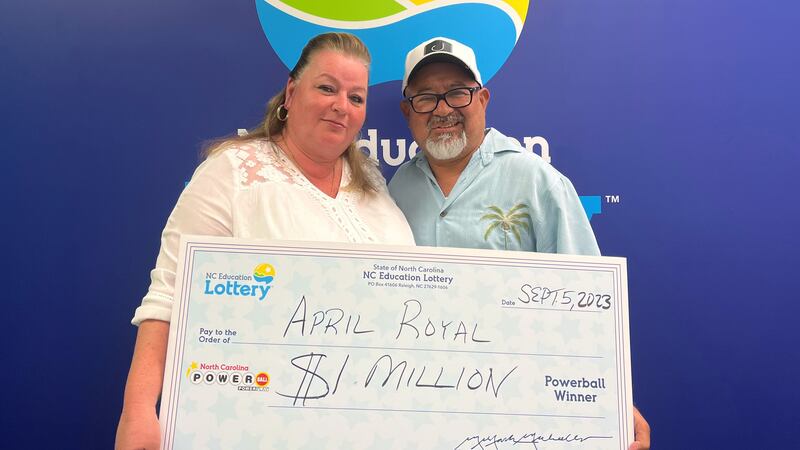 Published: Sep. 6, 2023 at 3:07 PM CDT
BRUNSWICK COUNTY, N.C. (WECT/Gray News) – A newlywed couple from North Carolina spent their Labor Day weekend at the beach and returned home with a Powerball ticket worth $1 million.
April Royal told lottery officials she and her husband Eric bought their $2 Powerball ticket for Saturday's drawing from a Circle K in Southport while at the beach.
The couple didn't think about the ticket they had bought until their drive home to Fayetteville, North Carolina on Monday and had to pull over to verify the win.
"We're still in shock," April Royal said. "And here I am, driving in all of Labor Day traffic."
The Royals claimed their prize Tuesday at the lottery headquarters in Raleigh and took home $712,501 after required federal and state tax withholdings.
The couple plans to use the money to invest, pay off some bills and celebrate their July marriage with a honeymoon, according to North Carolina Education Lottery officials.
Copyright 2023 WECT via Gray Media Group, Inc. All rights reserved.