Cincinnati Zoo mourns the loss of Redd the cheetah after rapid health decline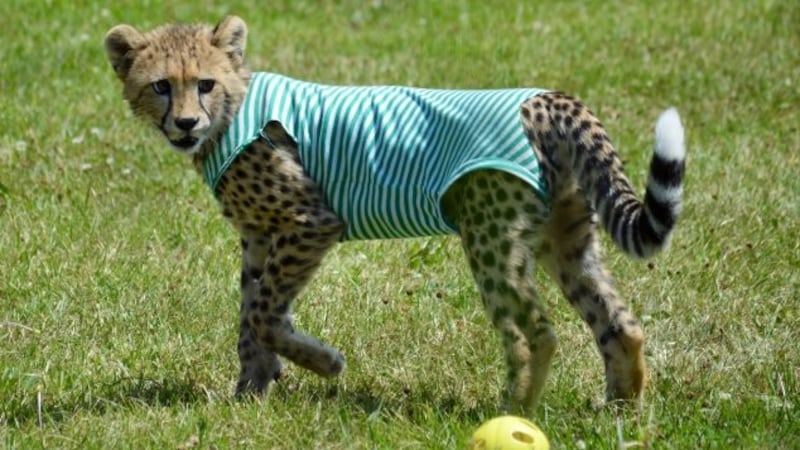 Published: Sep. 5, 2023 at 4:31 PM CDT
CINCINNATI (WXIX/Gray News) - The Cincinnati Zoo & Botanical Garden "had to say an extremely difficult" goodbye to Redd the cheetah on Sunday.
According to a blog post from the zoo, Redd had an unexpected rapid decline in his health.
"Redd was one of those animals that touched the hearts of everyone he met. Redd was born at the Zoo's Mast Farm, in a litter with his sisters Willow and Cathryn," wrote Meredith Hughes, the zoo's ambassador animals and outreach curator. "The Cat Ambassador Team was only slated to keep the 2 sisters from the litter and Redd was supposed to go to another zoo but Redd's sweet personality won us over and we couldn't let him go."
The 7-year-old cheetah was born premature and had to have a feeding port. He also had to have corrective hip surgery.
"I will never forget the number of kids that would come to the zoo to see Redd, because they too had a feeding tube, and could connect with Redd," senior trainer Andie said. "Some of my favorite memories were when I was doing a program with Redd and would talk about his feeding tube and a kid would raise their hand and say that they had a feeding tube as well. Redd would lay there and purr and let me show the kids his scar from the feeding tube and show the kids that he made it through, they can as well."
Redd would always greet his care staff with the loudest purrs every morning, according to the blog post. His favorite thing to do was sit with the staff and get groomed by them.
The post also said Redd would often groom his care staff by licking their arms.
"Redd was one of those animals that you can never forget, and he left us way too soon. We will miss his gentle eyes, his endless purrs and his sweet, loving personality. Thank you Redd for being the best cheetah, for inspiring thousands of people to overcome the hardest challenges and come out the other side with the best attitude and a love for all of those who loved you," Hughes wrote.
Copyright 2023 WXIX via Gray Media Group, Inc. All rights reserved.