Man hands out cash after winning $500K on scratch-off ticket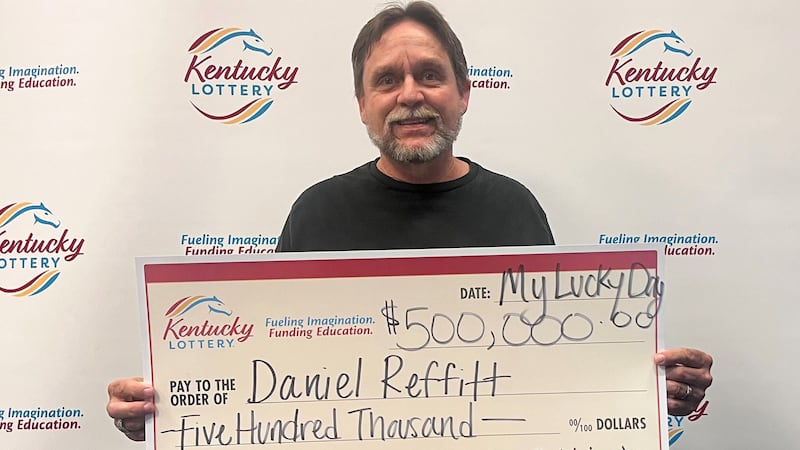 Published: Sep. 1, 2023 at 10:20 AM CDT
FLORENCE, Ky. (WXIX/Gray News) – A man in northern Kentucky shared the wealth after winning $500,000 on a scratch-off ticket.
Daniel Reffitt bought a Precious Metals Titanium scratch-off ticket, and it didn't take him long to realize he'd won big, according to the Kentucky Lottery.
He scratched the winning numbers, then went on to scratch his matching numbers, and on the very first spot, revealed the "auto" symbol winning the game's $500,000 top prize, the Kentucky Lottery said.
There were some workers nearby when Reffitt found out he won, so he decided to give each of them $100.
"I saw a few guys sitting down and gave them $100 each and told them, 'Merry Christmas,'" Reffitt said.
After receiving a check for $357,500 after taxes, Reffitt told lottery officials he plans to pay some bills with his winnings.
Copyright 2023 WXIX via Gray Media Group, Inc. All rights reserved.