Fentanyl-laced cocaine, guns, $400,000 cash found in alleged drug trafficker's apartment
Bond has been set at more than $1 million for Brandon Ostein after a months-long investigation by multiple law enforcement agencies.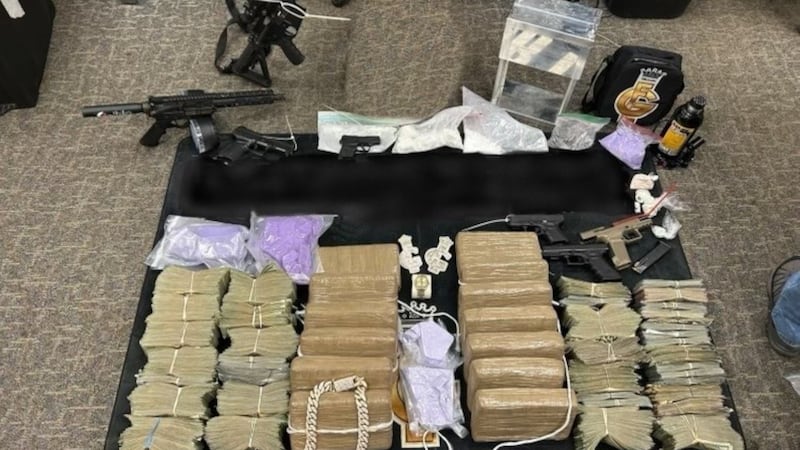 Published: Sep. 1, 2023 at 3:51 AM CDT
NASHVILLE, Tenn. (WSMV) - A major drug trafficker has been arrested after a 10-month investigation by multiple law enforcement agencies, according to the Metro Nashville Police Department.
Police said Brandon Ostein, 36, of Nashville, was arrested on Thursday after the investigation was launched by Murfreesboro Police. Metro Nashville Police and the Tennessee Bureau of Investigation later joined the investigation.
Police said they found 37 pounds of fentanyl-laced cocaine, guns, shoeboxes containing around $400,000 cash, plastic baggies, kilogram presses and vacuum sealers when they searched Ostein's Nashville apartment on Thursday.
Metro Nashville Police said Ostein is a convicted drug felon on parole who registered with MNPD as an ex-con last October.
The investigation is continuing and is being led by a team of narcotics detectives from MNPD's Specialized Investigations Division, TBI and Murfreesboro Police, with assistance from the Cheatham County Sheriff's Office.
Ostein is charged with possessing fentanyl-laced cocaine for resale, gun possession by a convicted felon and possession of drug paraphernalia. His bond is set at $1,026,000.
Copyright 2023 WSMV. All rights reserved.