GRAPHIC: Child hospitalized following attack by multiple dogs in North Carolina, sheriff's office says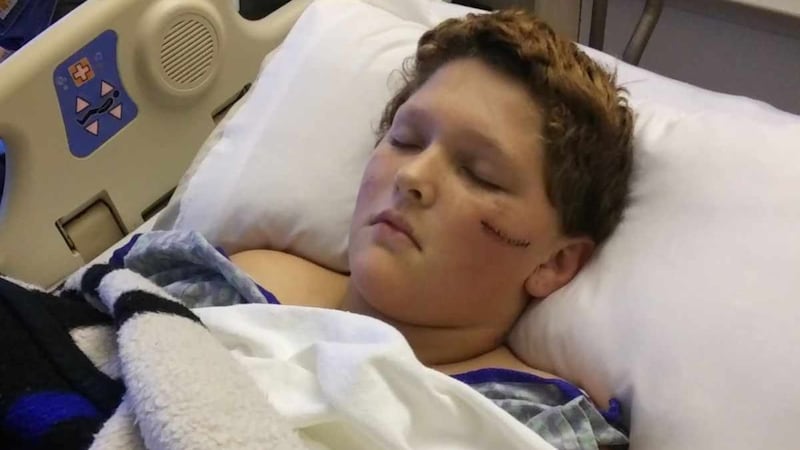 Published: Aug. 31, 2023 at 2:23 PM CDT
RUTHERFORD COUNTY, N.C. (WHNS/Gray News) - Authorities in North Carolina are investigating a dog attack that sent a 12-year-old boy to the hospital.
According to the Rutherford County Sheriff's Office, Hunter Bishop was riding his bike in the area of Grassy Knob Road on Saturday when he was attacked by multiple dogs. The sheriff's office said deputies were not made aware of the attack until Monday.
Hunter's mother, Amber Barnes, said he had to undergo several surgeries as a result of the attack. He will continue to have more due to the large lacerations caused by "at least 10 dangerous pit bulls" who were loose and "looked to be malnourished."
The sheriff's office said the owners of the dogs have not been charged, but officials with the office will meet with the district attorney to decide if charges are appropriate pending the investigation.
There is no word on what happened to the dogs.
A GoFundMe has been set up for Hunter to help with hospital bills and other expenses.
Copyright 2023 WHNS via Gray Media Group, Inc. All rights reserved.