21-pound mahi mahi caught off West Coast, breaking state record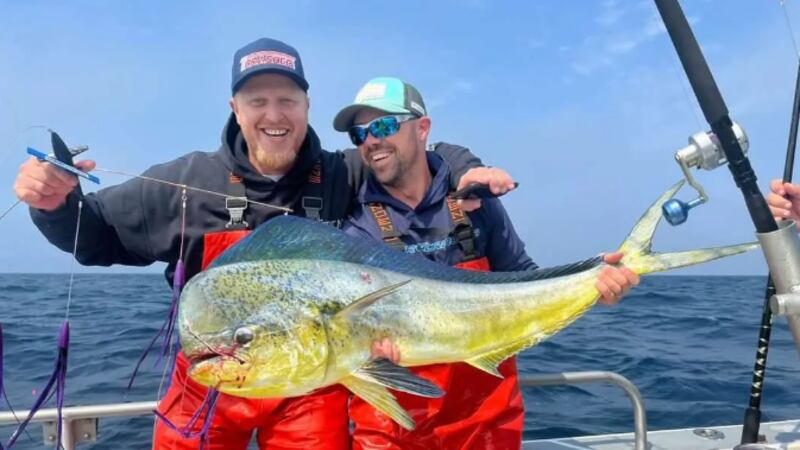 Published: Aug. 31, 2023 at 1:04 PM CDT
(Gray News) – A man in Washington state has made a new record by hooking the largest dolphinfish, also known as mahi mahi, off the coast last week.
The Washington Department of Fish and Wildlife said Wade La Fontaine caught the 21-pound, 48-inch-long fish about 42 miles off the Washington coast on Friday.
According to the department, La Fontaine has been going on trips off the Washington coast for over 10 years to catch salmon, lingcod, halibut and tuna.
Despite all of his experience, La Fontaine said he never expected to break a record with his late August catch.
After securing his 21-pounder, La Fontaine and boat captain Keith Johnson docked in Westport, where the dolphinfish was examined by a biologist with the Washington Department of Fish and Wildlife Fish Program before being weighed.
On Wednesday, La Fontaine's Washington Record Sport Fish Application was reviewed and certified by the department.
Officials said mahi mahi caught off the Washington coast are typically smaller, ranging from 6 to 12 pounds. The mahi mahi fish caught by La Fontaine was described as being more like the large dolphinfish that can be found in warmer waters off of California, Mexico and Hawaii.
Copyright 2023 Gray Media Group, Inc. All rights reserved.