Semitruck carrying cans and bottles of Miller Lite overturns, officials say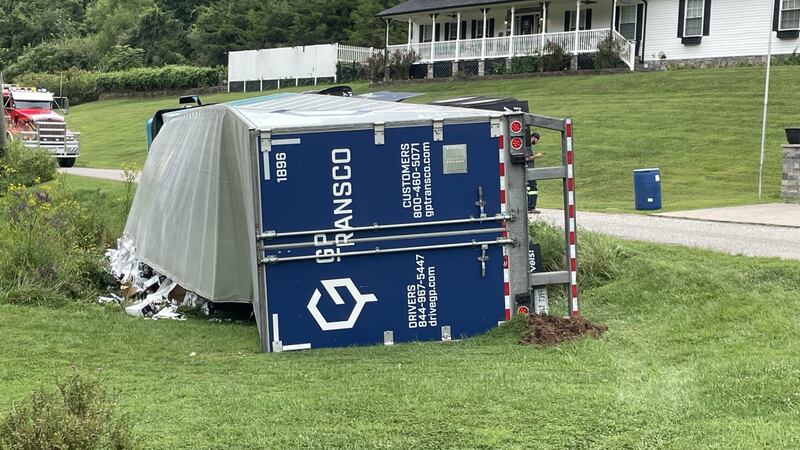 Published: Aug. 29, 2023 at 4:25 PM CDT
SISSONVILLE, W. Va. (WSAZ/Gray News) - A West Virginia county may be short a truck full of Miller Lite beer after a tractor-trailer toppled over on Tuesday.
Police responded to the reported crash in Kanawha County around 11 a.m. on Fishers Branch Road.
Firefighters said the driver of the semi was turning around in a private driveway when it into a ditch and turned over.
The top of the trailer then split, causing cans and bottles of beer to pour out of it.
Fortunately, the driver was not injured.
WSAZ reported the road was blocked after the crash because the truck was leaking fuel and first responders off-loaded it into a fuel tank.
Copyright 2023 WSAZ via Gray Media Group, Inc. All rights reserved.