Padlocks put on fire exits at Edgehill apartment complex
Nashville Fire Department responded when contacted by WSMV4 to remove the padlocks.
Published: Aug. 15, 2023 at 9:30 PM CDT
NASHVILLE, Tenn. (WSMV) - People who live in an Edgehill apartment complex were living in a fire hazard after padlocks were put on at least two doors preventing them from getting out.
WSMV4 started to investigate the problem after a person who lives in the complex sent two photos of fire exits. They show a silver padlock on each door. WSMV4 called the Nashville Fire Department who sent crews to the property 30 minutes after we called.
They came with tools and saws in hand to cut locks on exits that could have cost people's lives, like Willie Weaver's.
"If a fire happened here what's going to happen to us?" he questioned. "We are some burnt ass. Excuse my language, but we are. There's no way out."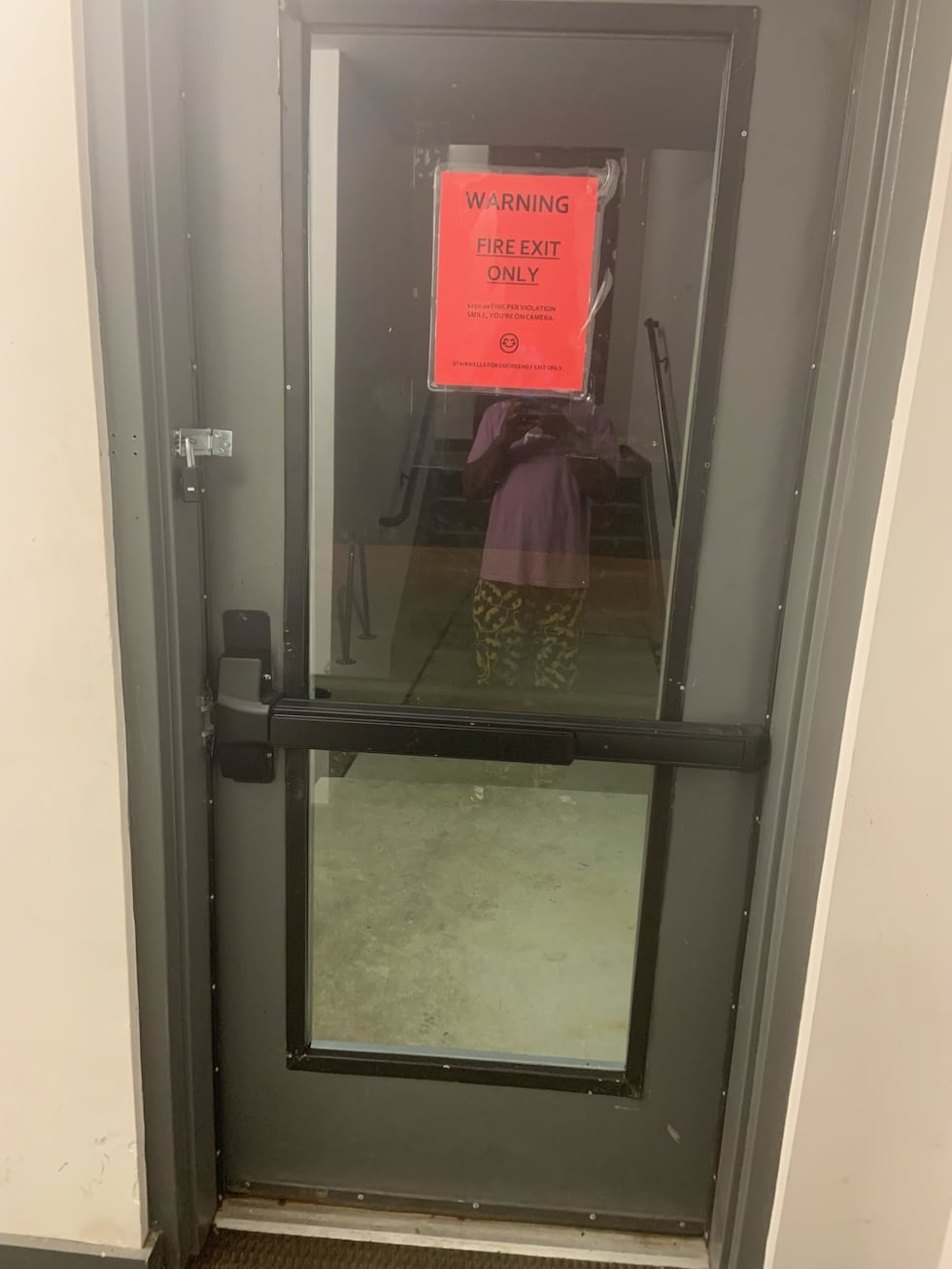 Weaver lives in the apartment building and uses a walker to get around. If a fire happened, he said he would be stuck.
"And that's against the fire code to padlock any exit," he said. "I know this, they should know this."
"They" are the property managers who refused to talk with us when we were on the property with Nashville Fire Department and inspectors with the Fire Marshal's Office.
Later, WSMV4 found one of the fire exits was unlocked but a silver latch was still on it. A manager came by to close it. After that, a maintenance man was seen drilling with NFD crews still on the property.
Weaver said the locks did the opposite of what they were supposed to do.
"It made me feel unsafe, not secure," he said. "Usually, a lock is supposed to secure you, right? This was unsafe to me."
WSMV4 reached out to Metropolitan Development and Housing Agency (MDHA), who does not own the property. MDHA plans to follow up with Elmington Capital, the building's owner, because there are residents with Section 8 vouchers there.
WSMV4 reached out to Elmington Capital and was still waiting to hear back at deadline.
On Wednesday, WSMV4 received from Nashville Fire Department via a open records request a copy of the inpsection letter for Hillside Flats.
According to the inspectors, who visited the apartment complext, Elmington Property Management will be cited for locking of an emergency exit, maintenance of a door closure and use of a charcoal grill on an apartment patio.
Copyright 2023 WSMV. All rights reserved.