Nashville ranked among the friendliest cities in the U.S., report says
The Volunteer State is represented in the top 10 of the report.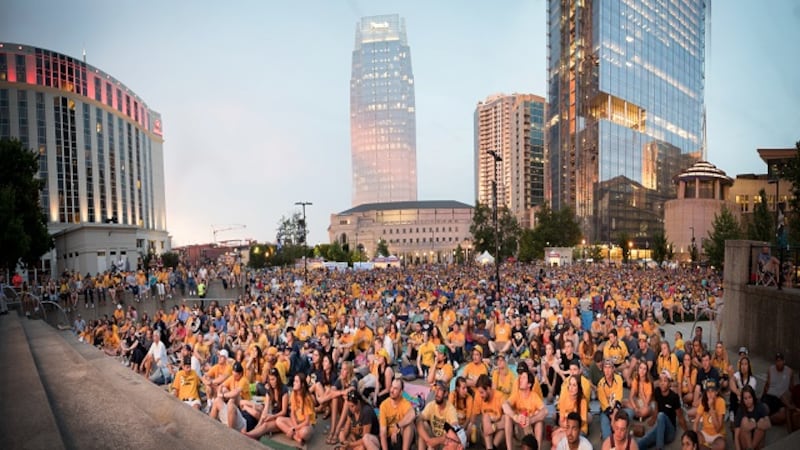 Published: Aug. 15, 2023 at 10:23 AM CDT
|
Updated: Aug. 15, 2023 at 10:25 AM CDT
NASHVILLE, Tenn. (WSMV) - A smile and a wave can be perceived as a basic form of friendliness all over the U.S., and a new report surveyed nearly 1,300 Americans to find out which cities offer the friendliest vibes.
Preply released its report on 2023′s friendliest cities in America and the Volunteer State is represented in the top 10.
While Texas had several cities in the top 10, Nashville found itself ranked at No. 8 with an average friendliness (on a scale of 1-10) at 6.90, according to the report. Nashvillians are the most likely people to hold the door open for someone, hold the elevator for someone, and give compliments or share friendly words with others.
Nashville also ranked as one of the friendliest cities toward pets and kids.
To establish the rankings, they surveyed residents in the 25 most populous cities in the country to rate the overall friendliness of the people that reside there.
"America is filled with cities that are home to vibrant cultures, open-hearted residents, and welcoming atmospheres for everyone, but the level of friendliness is unique in each city. No matter what language you speak, certain things you do or say can communicate friendliness. While there are friendly people in all cities, some cities are considered more friendly than others," Preply said.
Copyright 2023 WSMV. All rights reserved.