Security guard found not guilty in on-duty fatal shot reacting to gun fight by Nashville restaurant
A jury has found a security guard not guilty of charges in a 2018 fatal shooting outside the Nashville restaurant where he was working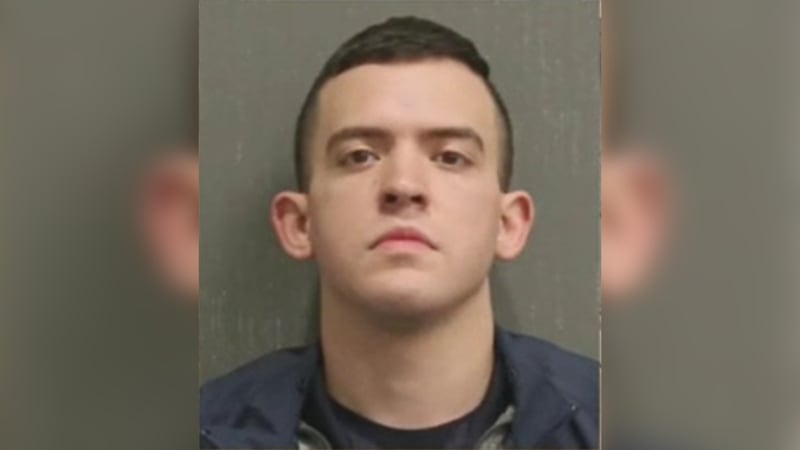 Published: Aug. 11, 2023 at 7:40 PM CDT
NASHVILLE, Tenn. (AP) — A jury on Friday found a security guard not guilty of murder and other charges in a fatal shooting outside the Nashville restaurant where he was working, closing a case that hinged on whether he was justified in firing at a man involved in a shootout outside the business.
Nathan Glass, 29, was facing an indictment for second-degree murder in the October 2018 death of 25-year-old Deangelo Knox, who was engaged in a shootout with people in a car outside The Pharmacy Burger Parlor & Beer Garden, where patrons were dining.
At the state court trial that began Monday in Nashville, prosecutors contended that Knox was on foot out of his vehicle, fleeing the assailants in another car and fighting for his life when Glass inched the restaurant's door open and shot him.
But Glass' attorneys said he was following through on his duty as a security guard to protect himself and others. They argued that Knox had begun turning toward the restaurant while holding a gun after he had been wildly shooting. They said the surveillance video picture was blurry at times, didn't cover every angle of the encounter, and didn't show Glass' perspective from inside the restaurant.
Glass' defense team also cast down on prosecutors' portrayal of Knox as a victim in the shootout with the other assailants, noting that a man later convicted of the August 2018 killing of Knox's friend was in the other car.
Prosecutors, meanwhile, were unsuccessful in their argument that Glass was a murderer, not a hero. Deputy District Attorney Amy Hunter called Glass' shot a "sucker punch, except it was with a bullet, and it ended his life."
The jury deliberated for several hours Friday before acquitting Glass of the second-degree murder charge and of all lesser charges.
A key point in the case's backdrop wasn't focused on at trial, however: Glass was hired as a Nashville police officer after the shooting.
Months before the shooting, Glass had been admitted to the police academy. His entry into the program was paused due to the shooting investigation. He was allowed to attend the academy in March 2019 after an assistant district attorney determined prosecutors couldn't overcome Glass' claim of self-defense and defense of others. That assistant district attorney, Pam Anderson, was no longer working with the office as of a couple weeks before Glass was indicted in November 2020.
"Today, the jury spoke, and what they told us is that Pam Anderson was right in her decision, and that Nathan Glass acted to protect the people that he was charged to protect," David Veile, Glass' defense attorney, told The Associated Press.
Glass resigned as an officer in late 2021, with disciplinary action pending from his department, as police investigators cited the grand jury's indictment.
The family of Knox, who was Black, filed a lawsuit over the shooting against Glass, who is white, and other parties. It was settled without settlement details made public.