First Alert Forecast: Strong storms push through the Mid State
Heavy downpours and gusty winds can be expected.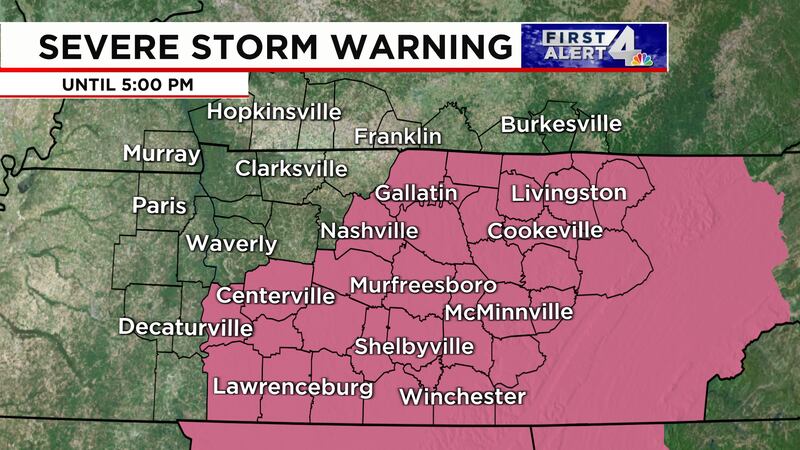 Published: Aug. 12, 2023 at 7:38 AM CDT
|
Updated: Aug. 12, 2023 at 1:22 PM CDT
NASHVILLE, Tenn. (WSMV) - Severe storms continue to move through the Cumberland Plateau.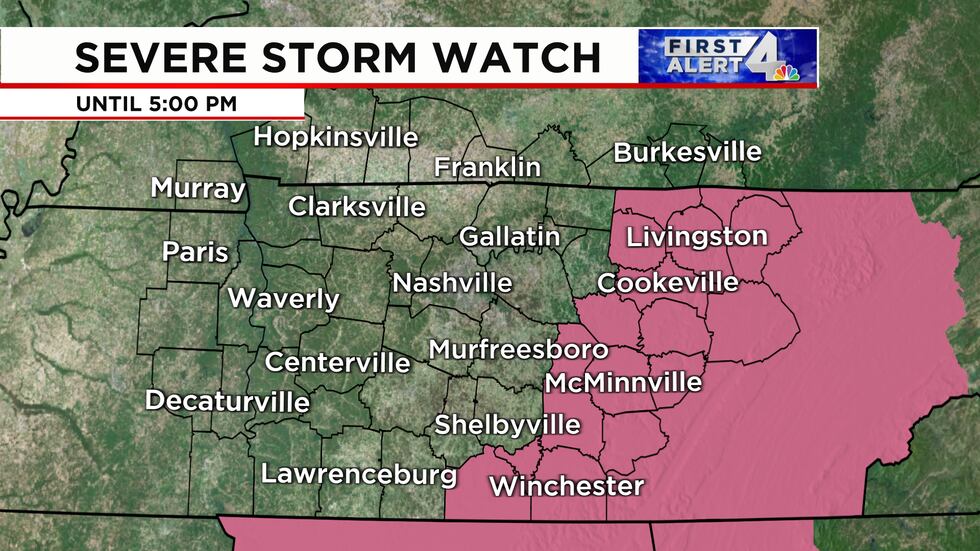 Download the WSMV 4 First Alert Weather app for iPhone or Android. Our team of meteorologists will send alerts to your phone about conditions headed your way. They also share custom videos about the weather where you live.
Severe storms continue to push east at this time. A few lingering showers and thick clouds may hold on from some time. If clouds can clear out late in the afternoon, temperatures may start to heat up again. Regardless, it will still be a very muggy day.
Another hot and humid day again Sunday with more morning storms. Most of the rain we'll see will be wrapped up by lunchtime, but there could be a few isolated showers and storms that will last through the late afternoon/early evening.
Monday will be even hotter with high temperatures climbing to the mid 90s. Most all of the day will be dry, but a cold front will pass through late Monday night into Tuesday morning that will bring in more showers and storms. This will really cool off our temperatures heading into the week.
Tuesday's highs will only top out in the 70s with lows falling into the 50s and 60s early Wednesday morning. It will be partly cloudy. Wednesday will also stay cool in the upper 70s to low 80s in the afternoon.
It will be a touch warmer Thursday and Friday, but highs will remain below average in the mid 80s with plenty of sunshine. Lows stay in the 60s.
Have weather pictures or videos? Share them here.
Copyright 2023 WSMV. All rights reserved.