Years after Nashville nurse dies in road rage shooting, interstate police cameras still don't exist in TN
Two years after Caitlyn Kaufman's tragic death, WSMV4 investigates has learned TDOT has not granted any licenses to install license plate readers, a useful tool to find criminals, anywhere in the state.
Published: Aug. 8, 2023 at 7:25 PM CDT
NASHVILLE, Tenn. (WSMV) - Caitlyn Kaufman, a 26-year-old ICU nurse at Ascension Saint Thomas West, was shot to death while driving to work on the evening of Dec. 3, 2020.
Her car, riddled with bullets, was found wrecked on Interstate 440 by Metro Police, who later said she was the victim of road rage.
The case shocked the city of Nashville, as Kaufman's heartbroken mother plead for the public's help in finding her daughter's killer.
"I am pleading as her mother, please help me find whoever did this to my daughter," said Dianne Kaufman during a press conference shortly following the shooting.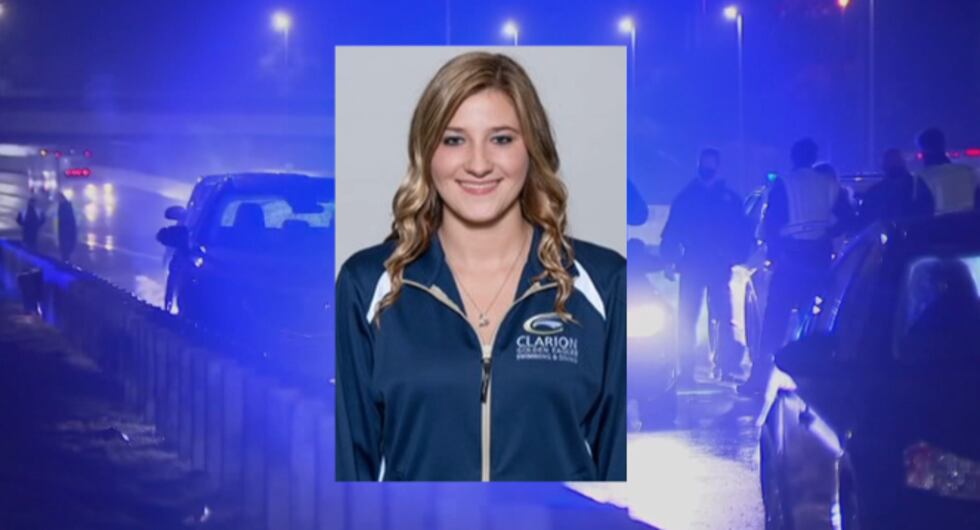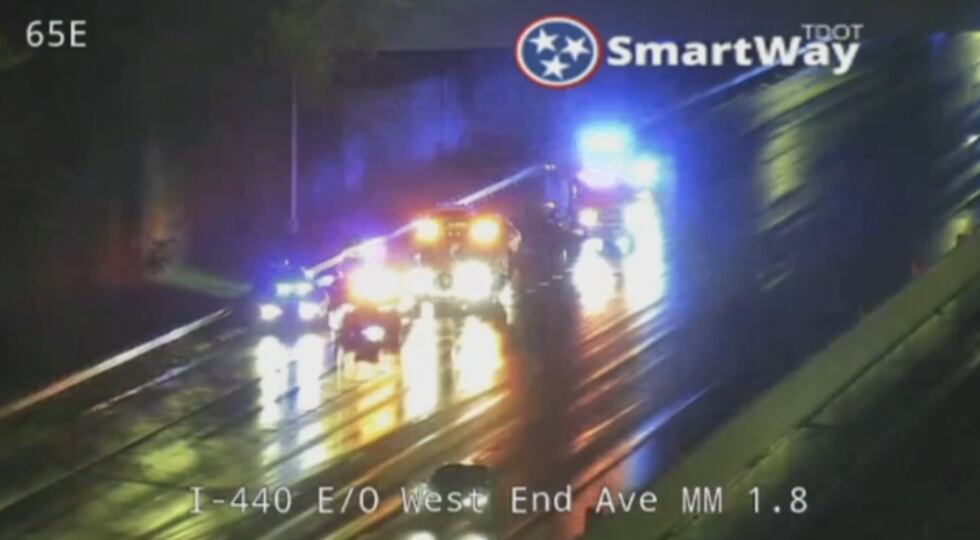 Eight days later, Kaufman's killer Devaunte Lewis was caught and arrested. But the tragic incident exposed a hole in Tennessee law that kept the Metro Nashville Police Department from using Tennessee Department of Transportation cameras near the scene to track Lewis as he fled on the interstate.
That twist in the case bothered State Rep. Mark White, who ended up sponsoring the Caitlyn Kaufman Interstate Safety Act, which allows local police departments to set up license plate reading cameras on interstate rights-of-ways for the sole purpose of investigating active crimes and missing persons.
"Yeah, it actually took me two years to carry the legislation through" White said, "because a lot of people said, 'Oh this is Big Brother overreach.'"
Despite the initial pushback, in 2021 the bill passed both houses of the state legislature and the law took effect in May of that year.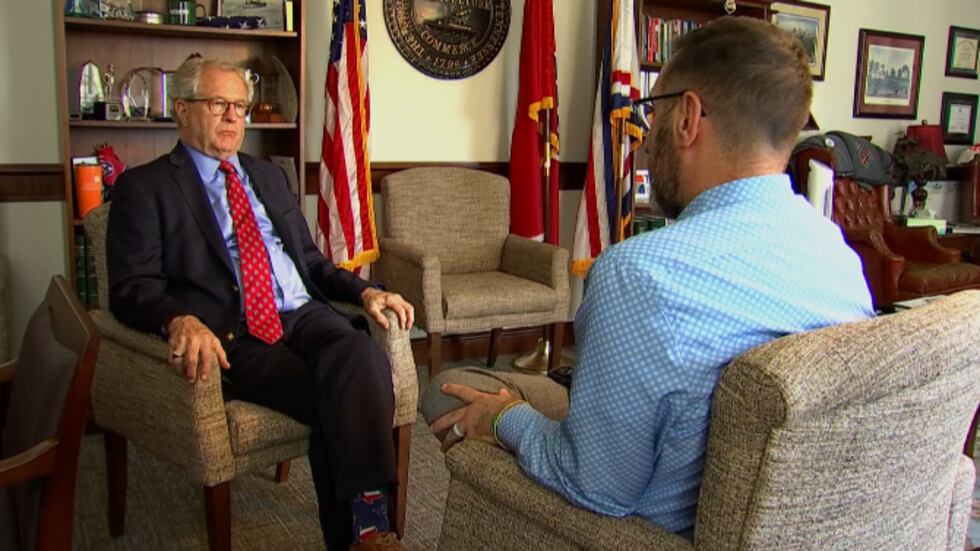 But more than two years later, WSMV4 investigates has learned TDOT has not granted any licenses to install the cameras anywhere in the state. In fact, before July 2023, the Putnam County Sheriff's Office was the only law enforcement agency that even applied to set up the cameras along the interstate.
That revelation opened old wounds for Jason Sparks, whose brother Chris Sparks was shot and killed while driving home for lunch on Ed Temple Boulevard in September 2016.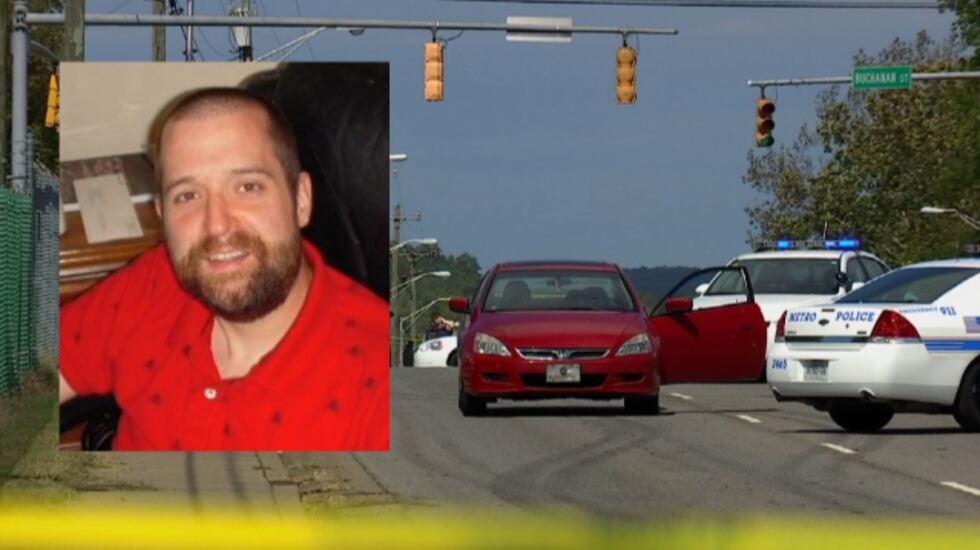 "When I think of my brother's and how senseless it was, sometimes I'm wrecked for a few days afterwards," Sparks said. "You just never know how grief is going to hit you."
The killer fled the scene on Buchannan Street driving a silver Chevy Impala, according to witnesses who called 911. Metro police, who called the incident a case of road rage, have never caught the suspect.
A grainy camera captured a glimpse of the killer's car, and Sparks feels certain his brother's killer could have been caught if police had cameras on the interstate back then.
"If you have that dispassionate lens, that at least gives you one more tool," Sparks said.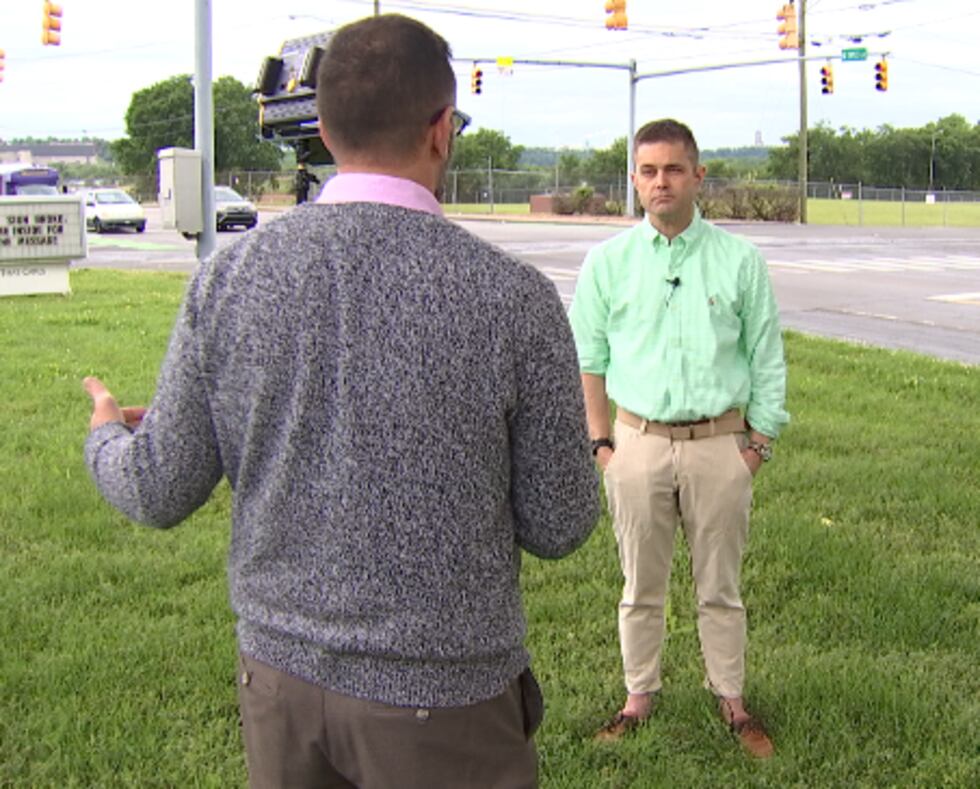 Earlier this year, after speaking with several law enforcement agencies, White said he realized police still couldn't access that tool in Tennessee, and cost was the reason.
"I had people come to me and say, 'Well you know we'd like to do this, but we just don't have the budget," White said.
According to White, when local law enforcement agencies applied to install cameras along the interstate under Caitlyn's law, TDOT required a specific type of federal approved license plate reading camera.
"Well, those were very expensive cameras," White said. "So, a lot of local law enforcement couldn't afford them."
Determined to get that policy changed, White met with TDOT officials earlier this year, and following those conversations, he said TDOT agreed to greenlight the use of more affordable license plate reading cameras.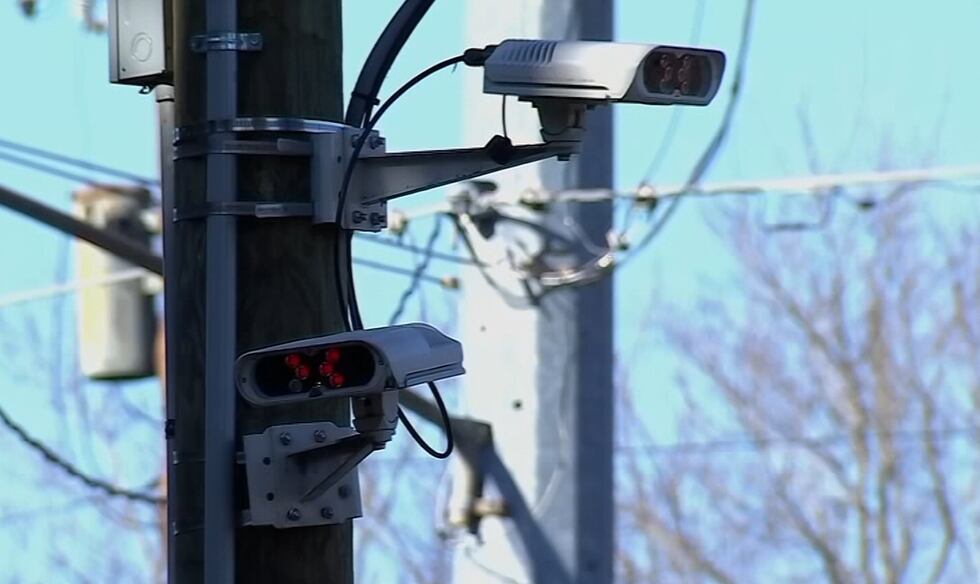 "We already have these cameras throughout our cities," White said. "They're very good for catching criminals who are on the run."
However, not a lot of local police agencies are aware of the new policy, according to White, so he hopes WSMV4 Investigates reporting makes them aware of the change.
"And that's why I appreciate Channel 4 bringing attention to this," White said.
White said law enforcement agencies could start applying with TDOT to install the newly approved cameras on July 1.
While the department still hasn't issued any licenses, TDOT tells WSMV4 Investigates that two law enforcement agencies, Hamilton County Sheriff's Office and Signal Mountain Police Department, have applied to set them up but are still working through application issues.
Sparks said he's hopeful local law enforcement agencies near Nashville will do the same, making it easier for investigators to catch and bring people like his brother's killer to justice in the future.
"It's a moment in time that you might be lucky to capture," he said. "If that could help more people have answers or closure in these situations, I am for it."
Copyright 2023 WSMV. All rights reserved.