First Alert Weather Day: Strong storms cause wind damage and flooding
Flood Watch remains in effect until 6:00 P.M.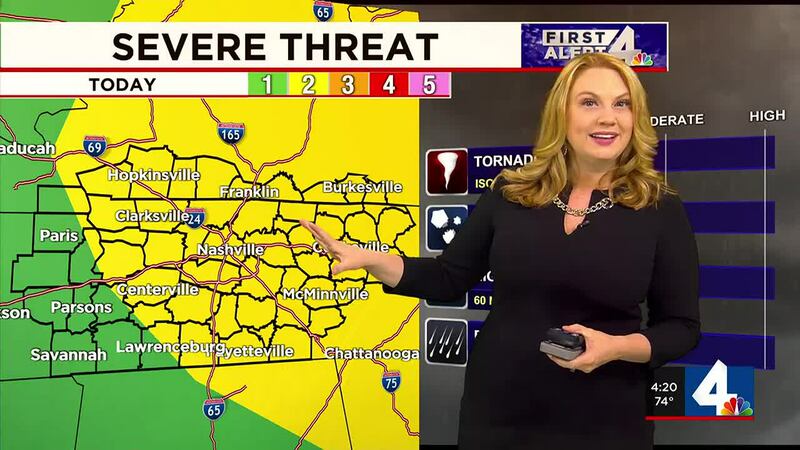 Published: Jul. 20, 2023 at 4:08 AM CDT
|
Updated: Jul. 20, 2023 at 2:21 PM CDT
NASHVILLE, Tenn. (WSMV) - Many parts of the Midstate continue to see showers and strong storms today, and with the ground already saturated, flooding could be an issue for some spots through this evening.
A Flood Watch is in effect until 6:00 P.M. for many counties along and north of I-40. After yesterday and this morning's rain, this could lead to ponding or flooding in many areas. Some storms could be on the strong side, too. Heavy downpours and gusty wind should be expected. Damaging wind gusts have already brought several trees and power lines down across many counties. Rain should clear out late this afternoon into early evening, but flooding problems could continue into tonight.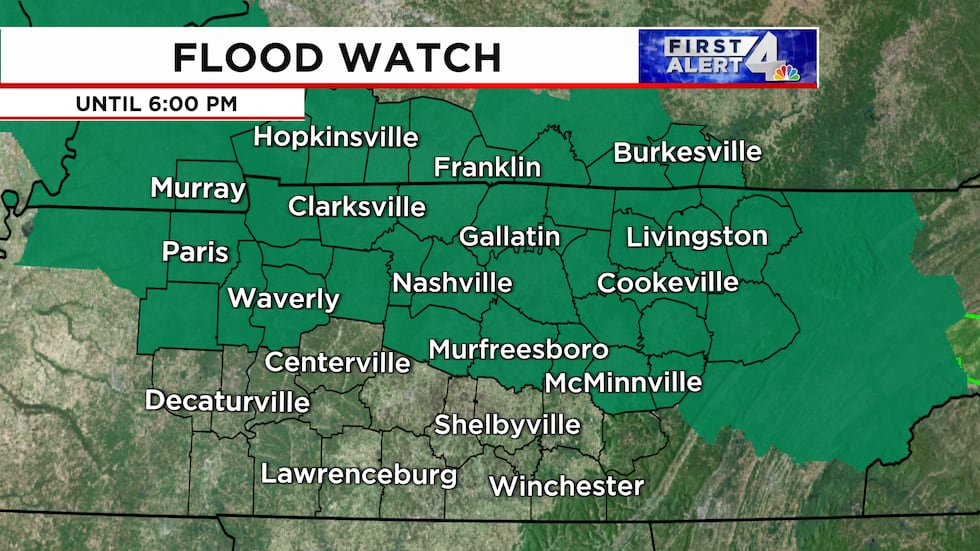 A little more rain is expected again Friday, so flooding could continue to be an issue into tomorrow. Temperatures will be in the mid to upper 80s. Overnight lows fall to the mid-60s.
This weekend looks much drier. Expect lots of sunshine with highs staying below average in the mid-80s with lows in the mid-60s.
We heat back up heading into next week. Temperatures will be back into the low 90s for the early half of next week. There will be a small chance of rain each day, but most everyone will stay dry.
Copyright 2023 WSMV. All rights reserved.