First Alert Forecast: Sunshine returns
It is looking like a dry first half of the week, but rain returns soon.
Published: Jul. 10, 2023 at 4:34 AM CDT
|
Updated: Jul. 10, 2023 at 7:05 AM CDT
NASHVILLE, Tenn. (WSMV) - After a foggy start to our Monday, we'll get some good sunshine back this afternoon with temperatures in the mid to upper 80s today.
Tonight will be mostly clear and mild with lows in the mid-60s.
More sunshine is expected across the Mid State tomorrow afternoon, and it will be a slightly warmer day with temperatures in the upper 80s and low 90s.
Download the WSMV 4 First Alert Weather app for iPhone or Android. Our team of meteorologists will send alerts to your phone about conditions headed your way. They also share custom videos about the weather where you live.
Have weather pictures or videos? Share them here.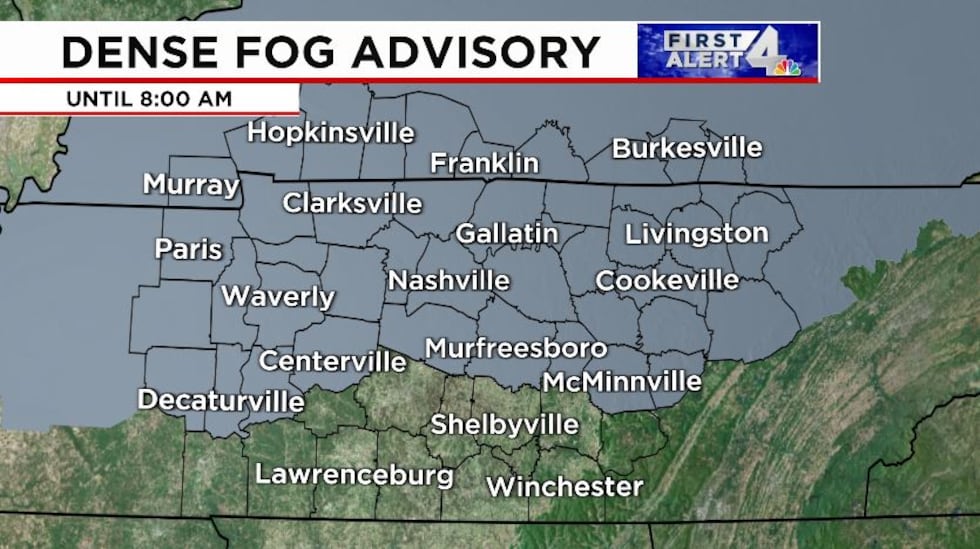 The heat will continue to build on Wednesday with highs in the mid-90s for the afternoon. We'll have to keep an eye out for a late-day shower in parts of our area, but most of us are looking dry.
Unsettled weather will return overnight Wednesday and last through the weekend once again.
Off and on rounds of scattered showers and storms are expected Thursday and Friday with temperatures near the low 90s once again.
That off-and-on pattern of rain should continue through our weekend with temperatures also hanging out around 90.
Copyright 2023 WSMV. All rights reserved.