First Alert Weather: Another day of strong storms and heat


Published: Jul. 2, 2023 at 6:22 AM CDT
NASHVILLE, Tenn. (WSMV) - A First Alert Weather Day remains in effect today for more strong-to-severe storms this afternoon into evening. Just like the last few days, the main threats will be damaging wind gusts, heavy downpours and hail.
Download the WSMV 4 First Alert Weather app for iPhone or Android. Our team of meteorologists will send alerts to your phone about conditions headed your way. They also share custom videos about the weather where you live.
Have weather pictures or videos? Share them here.
Today will be hot once again with high temperatures in the low to mid 90s, but the Heat Index will make it feel like the 100s outside. However, no heat alerts are in effect for our area today.
The best time for storms today will be in the afternoon-- mainly around 2:00 P.M.-- and lasting into tonight. Areas along and north of I-40 will see the strongest storms. Make sure to have a plan to move inside if a storms develops near you.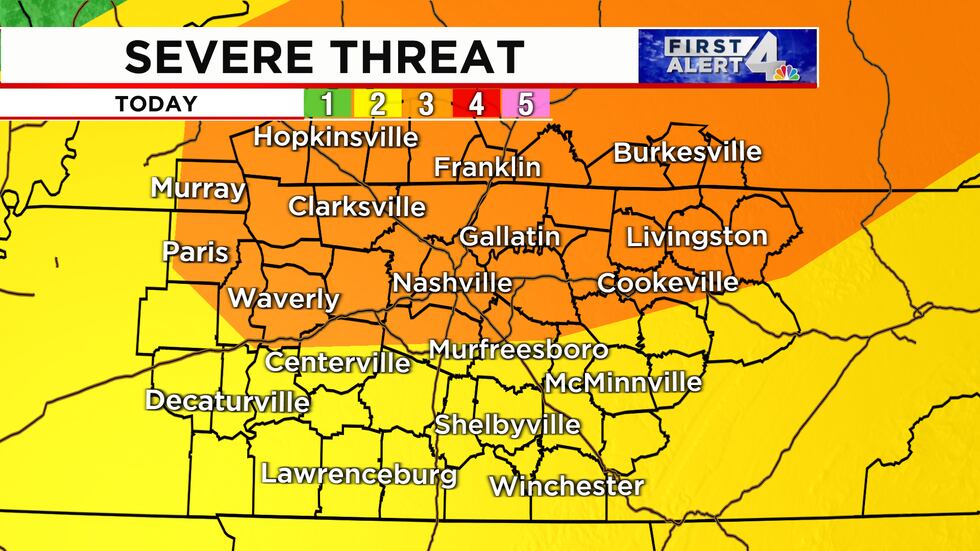 Drier and slightly cooler weather takes over for early next week. Monday and Tuesday remain dry with temperatures in the low 90s. If you have any 4th of July plans, weather is looking good for cookouts and fireworks.
More unsettled weather returns for the middle to end of next week. Expect scattered showers and thunderstorms Wednesday through Friday with high temperatures staying in the low 90s and low temperatures in the low 70s.
The weekend is looking much better. We get a little relief from the heat on Saturday as highs drop to the upper 80s under a partly cloudy sky.
Copyright 2023 WSMV. All rights reserved.