Crews work to restore power, repair damage across Middle Tennessee
Storms knocked out power and caused damage across the Mid-State.
Published: Jun. 30, 2023 at 10:57 PM CDT
|
Updated: Jul. 1, 2023 at 7:23 AM CDT
NASHVILLE, Tenn. (WSMV) - More than 40,000 customers were without power across as a severe storm rolled through Middle Tennessee on Friday night.
The storm knocked down trees and power lines throughout Middle Tennessee as it moved from the north to the south.
As of 7 a.m. Saturday morning, Nashville Electric Service reported more than half of the outages reported had been restored.
#NESOutageAlerts NES crews made significant progress overnight restoring power to more than half of the customers who lost power after an aggressive storm moved through our service area. Currently, our largest outage is along Murfreesboro Road near Hobson Pike. This video helps…

— Nashville Electric Service (@NESpower) July 1, 2023
NES reported 27,806 customers in Davidson and surrounding counties its services were without power at 10:30 p.m. Friday night.
More than 4,500 customers of Cumberland Electric Membership Corporation in Cheatham, Robertson and Sumner counties were still without power at 10 p.m. Friday. Middle Tennessee Electric reported 13,500 customers without power in Cannon, Rutherford, Williamson and Wilson counties.
The Williamson County Emergency Management Agency received reports of trees blocking several roads and power lines down across the county. WCEMA recommended residents not drive so crews can address the issues.
The FAA has also issued a ground stop at Nashville International Airport for the second day because of severe weather. The ground stop was lifted as of 10:20 p.m. on Friday. There were wind gusts of 45 mph with the storms that moved into the area.
Nashville Fire Department responded to several calls throughout Davidson County for wires arcing or wires down during the brunt of the storm.
Nashville Fire said eight people – four adults and four children, were rescued from a houseboat at Lavergne Couchville Pike when another houseboat broke free from a dock and was smashing into their boat. The occupants were not injured.
No injuries were reported after a house fire on McAlpine Avenue. Firefighters found smoke coming from the front door of the home upon arrival. Crews extinguished the fire and found the source to be in the attic.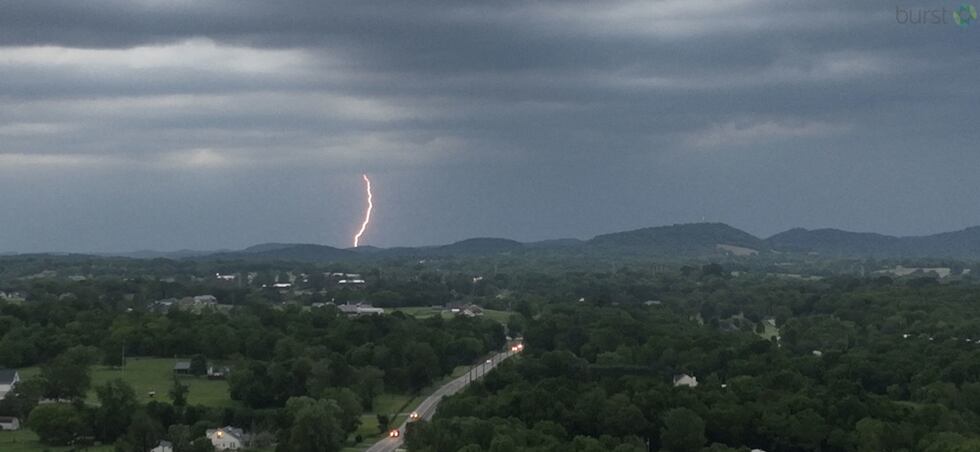 Copyright 2023 WSMV. All rights reserved.