Georgia police department under fire for using image of Black man for handgun training class
Published: Jun. 22, 2023 at 6:56 AM CDT
VILLA RICA, Ga. (WANF/Gray News) - There are calls for changes at a Georgia police department after a controversial post on the department's Facebook page went viral, WANF reports.
The post showed a silhouette of a Black man being used as a shooting target during a gun training exercise at the Villa Rica Police Department.
"I started getting tagged from all the residents and organizations pertaining to the silhouette target of just this individual Black man, who in my opinion had been dressed to look like a thug," said Dominique Conteh, president of the Carroll County NAACP branch.
Conteh said the post shows negligence by the department.
"What you start to do is condition people to think this race or these individuals I've trained on them, I've used them as targets," he said.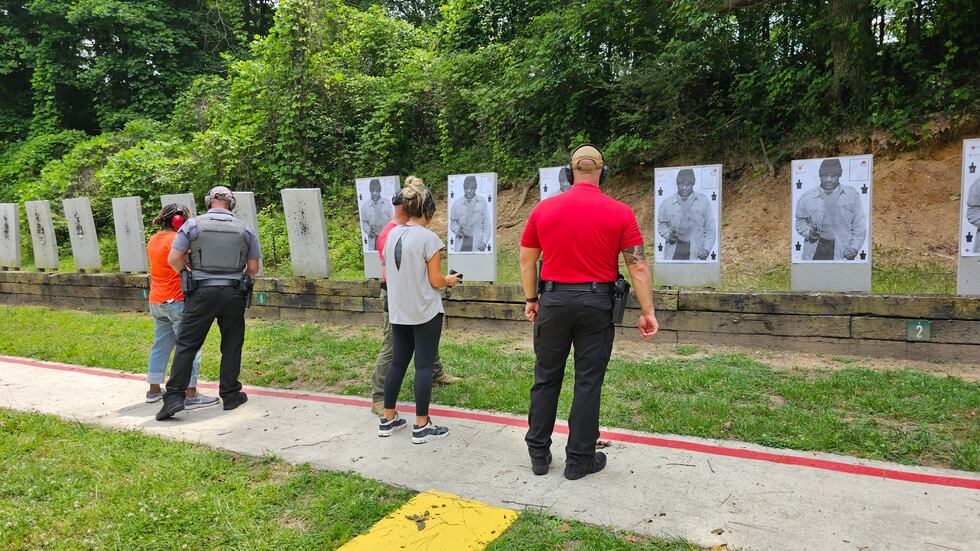 Villa Rica Police Chief Michael Mansour says the department uses a variety of targets approved by the Georgia Peace Officer Standard Training Council.
Mansour said the targets range in age, sex and race.
He said the photos posted were taken out of context.
"We had other photos that show us using other targets, but that one photo and video was put up and that's where we messed up," Mansour said.
The Carroll County NAACP shared a letter sent to Mansour on their social media page addressing the controversial Facebook post on the Villa Rica Police Department Facebook page. That post has since been deleted.
Villa Rica Mayor Gil McDougal sent this statement on the recent backlash: "I'd like to speak to you about the offensive post on the Villa Rica Police Department Facebook page that so many have commented on. I am personally embarrassed by it, and as soon as it was brought to my attention last night I and other city staff began to address this situation. This administration will be asking our human resources director and the city attorney to select an outside organization to review how this entire incident came about, not just the post itself. Meanwhile, we are removing the video and images from the post but I have directed that the comments to remain so that people can freely express their opinions about it. This incident does not reflect the values of this community and I will keep you informed as this process continues.'
Moving forward, both sides acknowledge there is room for improvement.
"It was not an intentional act. We do everything we can to not offend anyone," Mansour said
Conteh said the NAACP will be addressing the situation.
"This is just the beginning. This is just the catalyst and it's time for a change," Conteh said.
Copyright 2023 WANF via Gray Media Group, Inc. All rights reserved.