Special primary election underway for Rep. Jones District 52 House seat
Republican Laura Nelson's petition to run as Rep. Jones' opponent was verified in May.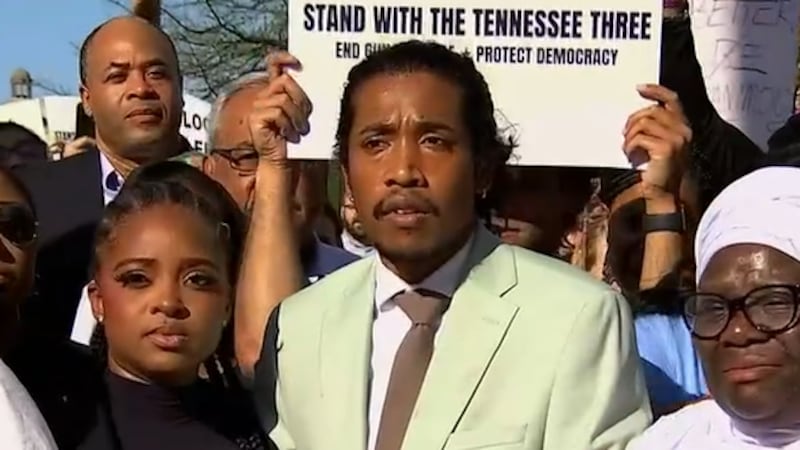 Published: May. 4, 2023 at 3:39 AM CDT
|
Updated: Jun. 16, 2023 at 4:20 AM CDT
UPDATE: Rep. Justin Jones won his primary for District 52 on Thursday.
NASHVILLE, Tenn. (WSMV) - Representative Justin Jones is running to regain his House seat in Thursday's special election for Nashville's 52nd district.
Jones' petition was verified by election officials on Wednesday, May 3, and he is running again for the District 52 seat. The lone Republican running in the primary is Laura Nelson.
Jones was reappointed to the seat by Metro Council after he and Representative Justin J. Pearson, D-Memphis, were expelled from the House of Representatives last month.
To find your local polling location, you can check the election website here.
For election results, you can check here. The special primary election polls opened at 7 a.m. and results will be made public when polls close at 7 p.m.
The general election remains slated for August 3.
Copyright 2023 WSMV. All rights reserved.