Faith vs. FEMA: Churches destroyed by tornadoes denied FEMA's help in their hour of need
"This is how much help we have gotten from FEMA, nothing, absolutely zero," Ramsey said, making a zero sign with his right hand.
Published: May. 18, 2023 at 4:33 PM CDT
|
Updated: May. 18, 2023 at 7:26 PM CDT
NASHVILLE, Tenn. (WSMV) - On Dec. 10, 2021, a long-track EF-3 tornado tore through the West Tennessee town of Dresden, shredding businesses, and homes, and leaving an estimated 200,000 cubic yards of debris in its wake.
Miraculously, in a town of 3,000 people, the storm injured less than 12 but caused more than $6 million in damage.
Just minutes after the twister blew through Dresden, Stephen Ramsey headed downtown to survey the damage and help in the recovery.
"Powerlines were laying all over the street, buildings were completely gone. Others were flattened," Ramsey said. "I had no idea it was that bad."
One of the buildings severely damaged was Ramsey's church, Dresden Cumberland Presbyterian, a congregation dating back to 1885.
"Our church was still standing, but parts of it were gone, and there were large cracks in the building," said Ramsey.
An elder in the church, and a retired school administrator, Ramsey said members of the congregation spent days combing through the rubble, trying to salvage pieces of the old building in hopes of rebuilding.
"We were able to save the pews, now they had to be redone, but we saved them," said Ramsey. "And members picked up shards of the old stained-glass windows to have new ones made from the broken pieces."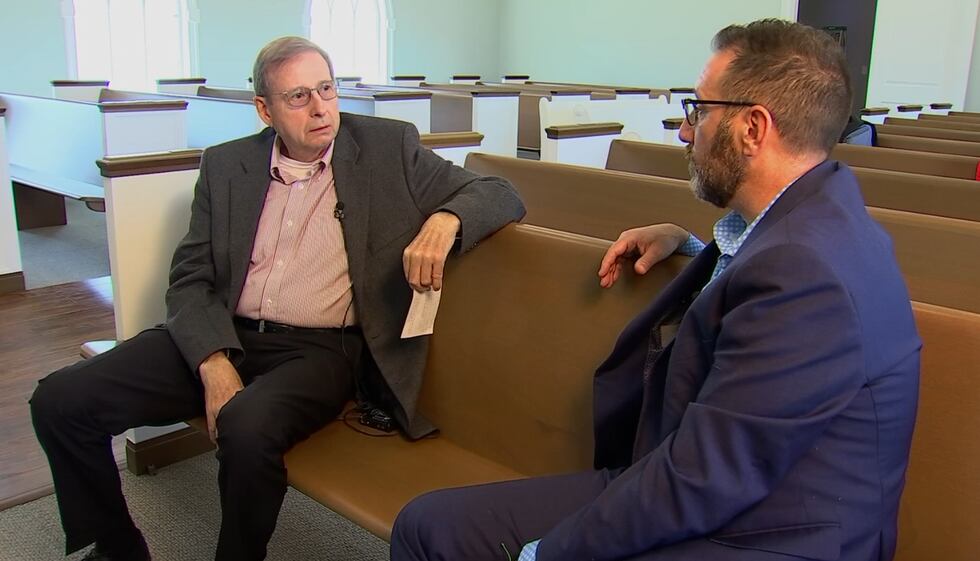 Two months after the tornado hit Dresden, the old church building was demolished, with plans to rebuild already underway. At first, Ramsey said the congregation looked inward to secure the cash needed to construct a new building on the same spot where the old church stood.
"Our building was insured, and we have had members that have donated funds. All of that is helpful, but things are a lot more expensive than we thought they were going to be," Ramsey said.
Unable to finance the rebuild on their own, Ramsey says Dresden Cumberland Presbyterian decided to turn to the federal government for help and apply for disaster relief aid through the Federal Emergency Management Agency's Public Assistance Program.
"The town of Dresden was considered part of a disaster area shortly after the tornado," Ramsey said. "We applied to FEMA as a private nonprofit in February 2022."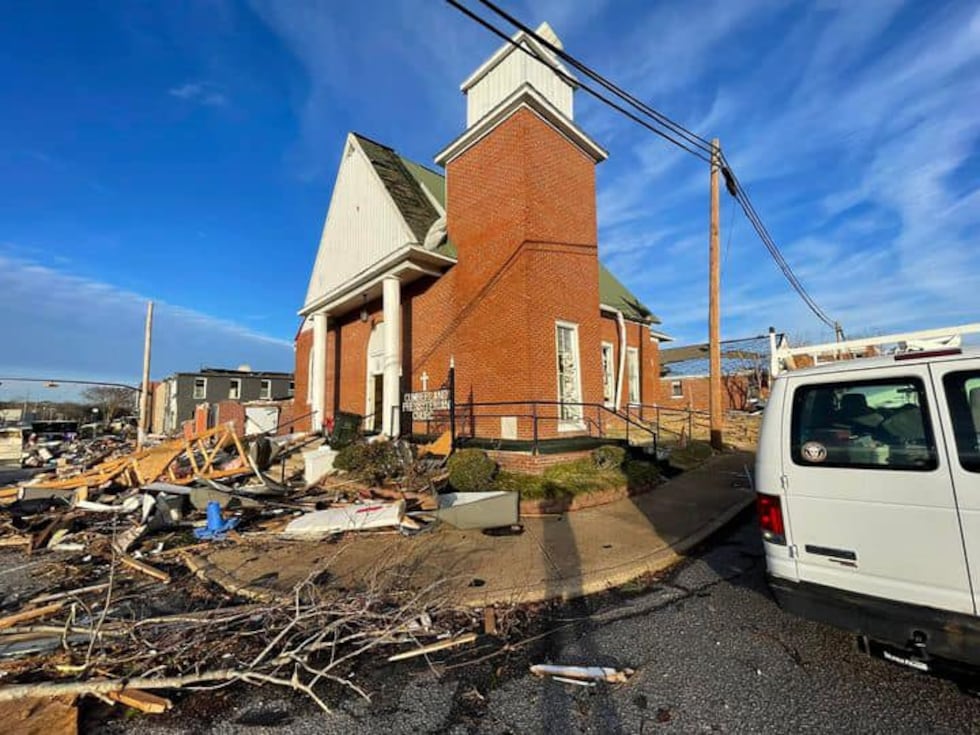 Under heavy criticism from former President Donald Trump, and facing federal lawsuits for allegedly disfavoring churches and synagogues in Texas and Florida, FEMA first said religious institutions qualified for disaster relief grants in 2018,
So, while faith-based groups are considered eligible to receive FEMA funds, Ramsey said getting the agency to approve that assistance is another story.
"This is how much help we have gotten from FEMA, nothing, absolutely zero," Ramsey said, making a zero sign with his right hand. "It's been approximately a year and a half since the tornado, and so far, it's been denial."
When applying for aid under the Public Assistance Program, churches are treated as private nonprofit organizations and must show that they are tax-exempt and either own or operate the damaged facility at the time of the disaster.
Based on FEMA paperwork reviewed by WSMV4 Investigates, the agency initially denied Dresden Cumberland Presbyterian's application for aid on the grounds the congregation could not establish ownership of the church building.
According to Ramsey, FEMA's decision centered on a handwritten deed, donating the property to the congregation back in 1886. That document failed to include the word "Dresden" in the congregation's name, resulting in a ruling by FEMA that the church's General Assembly owned the building, and not the local church members.
"So, that's what started this debacle," Ramsey said.
Ramsey's church was not the only congregation in this small community that applied for disaster relief funds, only to get turned away by FEMA.
Five miles up the road, the New Salem Cumberland Presbyterian, a historic white church standing since the late 1800s, had to be demolished because the Dec. 10, 2021, tornado left the building structurally unsound.
"The storm moved the old church off the foundation about 18 to 20 inches, so we had to tear it down," said John Bonar, a church elder.
Needing to rebuild, New Salem Cumberland applied for aid under FEMA's assistance program but ran into its own documentation trouble when the agency said the church demolished the old building without first obtaining the necessary permits.
"FEMA actually stopped by here a day or two after the tornado offering help," said Bonar. "But all we got was paperwork, lots and lots of paperwork."
With a congregation of just 12 members and facing a lengthy process he calls complicated and burdensome, Bonar said his church withdrew from the program, unable to meet FEMA's demands.
"It just wasn't feasible for us to continue on, because they made it too difficult," Bonar said. "They acted like they wanted to help us churches, but then they just threw us down."
Ramsey expressed a similar complaint, saying his small church with a membership of 30 struggled to maneuver FEMA's application process, but thankfully he and a couple of retired church members with legal backgrounds have been able to set aside large chunks of time to focus on the application.
"If you didn't have some expertise and a lot of time, there would be no way that a small-town church could go through this process."
Turns out, those two churches are not the only houses of worship recently denied the federal funds needed to rebuild. Digging through FEMA data, WSMV4 identified 14 other churches across the country now appealing the agency's rejection of their application for disaster relief. Like Dresden Cumberland Presbyterian, many of those faith organizations were denied due to issues with their application documents.
Ramsey was not surprised to learn about the other churches, wondering if FEMA intentionally makes the process complicated to keep faith-based groups from asking for help in the first place.
"A lot of churches have chosen not to apply," Ramsey said, referring to churches in Tennessee destroyed by natural disaster. "We don't quite fit into the mold of who is eligible. It's like putting a square peg into a round hole, and FEMA doesn't seem interested in fixing that."
In April of this year, WSMV4 Investigates began contacting FEMA, trying to obtain an interview with someone at the agency that could speak to the troubles faced by churches, and whether FEMA's process treats faith groups differently than other private nonprofit organizations.
After two weeks of emails and calls, a spokesperson with FEMA finally replied to our messages saying no one was available for an interview, but the agency would provide information on the churches featured in our report.
Initially, the information sent to WSMV4 Investigates simply laid out details that we already obtained through online databases and the churches themselves. However, following another round of emails, a second agency spokesperson called on the day this report was scheduled for publication saying FEMA would now help facilitate an interview within the next week or two.
Apologizing for not responding to our communications earlier, the spokesperson also told WSMV4 Investigates that FEMA would help locate data indicating the total number of churches nationally that have applied for disaster relief since 2018 to establish how many faith-based groups have been denied FEMA's help compared to those getting federal assistance.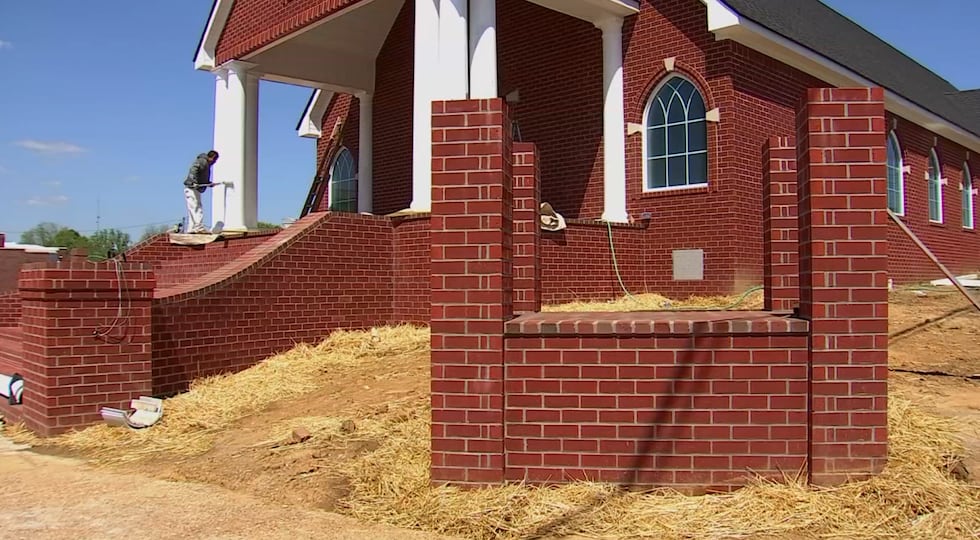 In the meantime, Ramsey said Dresden Cumberland Presbyterian appealed FEMA's decision denying the church aid in March of this year. According to Ramsey, the congregation is now changing its course of argument and trying to establish that membership simply operates the church as opposed to owning it.
But once again, thanks to FEMA's paperwork requirements, Ramsey said that path has proven to be even more difficult despite the fact his congregation has worshiped there for more than 130 years.
"We're basically having to prove we exist," Ramsey said. "No rational person would ever contemplate a thought like that, but here we are having to get records that as a small church we've never kept, never knew we needed."
Those records, according to Ramsey, include Articles of Incorporation and a Certificate of Existence from the State of Tennessee.
"And we had to develop bylaws. We've never had bylaws before," said Ramsey. "We developed all kinds of stuff and got all kinds of paperwork, and still they said no thank you."
According to FEMA, Dresden Cumberland Presbyterian's second and final appeal is now under review in Washington D.C., with a decision due by the end of June.
If FEMA rejects the church's application this time, Ramsey said the congregation will fall about $100,000 short of the funds needed to complete the construction of a new church.
"We're just operating on faith right now," Ramsey said. "But I fear you got to have a lot more than faith to get money from FEMA, a lot more than faith."
Copyright 2023 WSMV. All rights reserved.